Setting up a medical marijuana grow or grow warehouse, can be very difficult to design and build as well as very costly. Whether you are trying to build a grow room warehouse or a small indoor marijuana grow in a basement or closet, we are here to assist you step by step until the cannabis grow is complete. We have designed and built many different marijuana grow operations, ranging from a small basement all the way to our most recent 25,000 sq ft Grow Warehouse in Denver, Co. that produces over 100 lbs of fresh buds every month.
Building A Grow Room
What NOT to Have
Medical Marijuana Consultation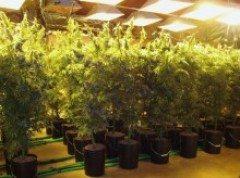 We also work as consultants to help you set up your own grow room. Many people are using warehouses now that it is legal to grow under a co-op with a dispensary in most states. Still many people choose to grow their medical marijuana in the comfort of their own home, and some people are forced to due to their state laws. The size of your location is important when designing your room, knowing how much electricity you will need, how many lights, how many plants and how big they will grow, as well as many other things like security and safety, where to get your clones or mother plants from, and where to sell your finished product for top dollar.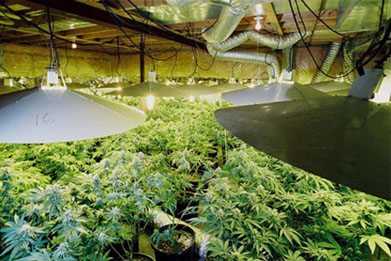 The Weed Scene has been building and consulting grow houses for 15 years now, and now we have the opportunity to do it legally. We just completed a 25,000 square foot warehouse build in Denver, CO. that yields approx. 120lbs every month. We are currently looking for some quality people to work in this warehouse. Please see our jobs listing for more info.


Grow Room Supplies
Flushing Nutrients from your marijuana plants is done every 10 days to ensure that the plants and roots stay clean from salt build-up, remove fertilizer residues that can accumulate over time in hydroponic systems, growing media, and potting soils. It
Fox Farm Nutrients are used in the vegetative and flowering / budding stages of growing marijuana, as they are formulated specifically for marijuana plants, giving each plant the proper amount of nutrients it needs to grow healthy. Fox Farm plant
General Hydroponics Nutrients (GH) for marijuana growing are the best in my opinion. The General Hydro Flora Series, flora bloom, flora micro and flora grow are what I have used for many years to grow the healthiest, heaviest and overall
Marijuana Grow Room Air Filtration Systems Designed to eliminate odors and exhaust old air out and bring in new fresh clean air. Charcoal Can Fan Filters are the most common on the market today. I personally use Can-Fan Filters and
Led Light for Marijuana Growing are lights that are said to produce High yields of quality buds, less heat then normal HID lights and less electricity! Using LEDs as your indoor marijuana grow lights will allow for minimizing heat and
Metal Halide lights are used during the vegetative growth stage of cannabis plants that are grown for medical marijuana. Metal halide lights produce the blue light spectrum marijuana plants need to grow big and strong. I personally use 250w Hortilux
Here are all of the Marijuana Clone Supplies you will need when cloning your marijuana mother plant. These are all Amazon and Ebay listings as I have had great success over the years using them to ship my grow supplies
High Pressure Sodium HPS lights are used for blooming stage (budding) of cannabis plants to produce marijuana buds. These high pressure sodium lights come in watts ranging from 150w to 1000w ballasts. I only use 1000w Hydrofarm HPS light systems
When it comes to using Water Pumps in hydroponics marijuana growing, I strongly recommend buying the best pumps that wont break down, and always have a backup pump in your room for emergency purposes. This could be the most costly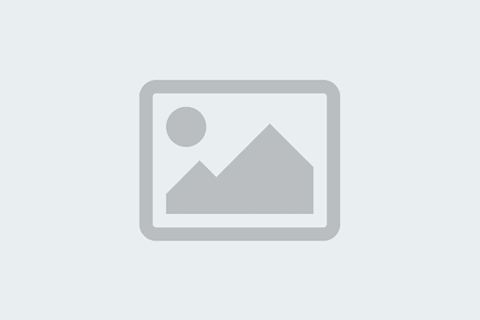 If you are growing marijuana in hydroponics you will need soilless growing mediums to grow the plants in, since you are not using soil. The growing mediums provide support for the root system, as well as hold and make available
Fluorescent lights are commonly used for growing indoor marijuana, specifically for clones, cuttings and seedlings. I know some people to use Fluorescent lights to grow their mother plants, although I do not recommend it as Fluorescent lights just do not
Electronic and Digital Timers and Atmospheric controls are very important tools when growing indoor marijuana. Timers allow you to turn pumps on and off automatically for feeding and lights on and off during their light cycle without having to be
Dutch Master Nutrients for marijuana growing are very popular with cannabis growers across the world. They are expensive, but the people that use them seem to love them. Dutch Master makes a few different product lines, ONE, MAX, Silica, Penetrator
Ph Testers for indoor marijuana growing test the pH levels of the nutrient solution, which is what actually controls the availability of ions that cannabis plants need to help them grow healthy and strong. Marijuana plants grow best in hydroponics