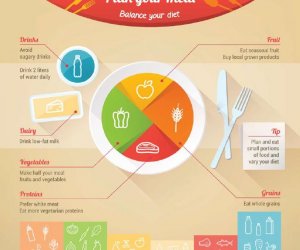 About Us
At Holistic Industries we are building a great place to work, shop and invest in cannabis. Our mission is to provide patients with the highest quality, safest cannabis medicine possible. As our name suggests, we care for the whole person. Our company develops and offers a wide range of proprietary strains that increase desired cannabinoids such as CBD. These high CBD strains have become our foundation for growing, packaging, and selling the best cannabis in our markets. Our team includes the nation's most knowledgeable experts in cultivation and medical dispensing, along with professionals who are top of their fields in medical professions, security, agriculture, real estate, and the legal distribution of other highly controlled substances.
Our well-established company is growing rapidly and adding to our team of professionals and specialists. Our employees receive PTO, paid Sick Leave, medical, dental, vision and leave benefits as part of our highly competitive compensation package.
Holistic Industries is an equal opportunity employer. We celebrate diversity and are committed to creating an inclusive environment for all employees.
About The Job
The Wellness Guide will provide an excellent customer experience while assisting in the sales of cannabis products. Consistently delivers the ultimate patient/customer experience in all facets from patient or customer entry to exit; ensure each customer receives full attention during their transaction Maintain proper cash handling procedures at all times Ensure POS counters are ready to go when dispensary opens Assisting with curbside pick-up orders (using electronic patient log) Managing the flow of traffic/managing queue Assist with running side work, stocking and cleaning during all downtime Maintain fully stocked and clean POS counters at all times Ensure opening and closing cleaning and organization is completed Frequently cleaning and sanitizing surfaces and equipment Participate in periodic staff cleanings and meetings Adhere to company SOP's Ensure all guests are greeted as they arrive and when they depart Inform management if any product inventory is running low Be on time and ready to work for each and every shift Be knowledgeable about everything and anything cannabis related Be knowledgeable of all specials Read industry publications to keep up-to-date on trends Must do your best to maintain a 6 foot distance from customers and team members All the job functions listed within this job description involve to greater and lesser degrees the following physical demands: stand for long periods of time, walk or run for long periods of time, use hands to handle, control, or feel objects, tools, or controls, understand the speech of another person, speak clearly so listeners can understand, see details of objects that are less than a few feet away, work non-standard and/or weekend hours, have a high level of contact with customers and coworkers, communicate with customers and coworkers daily by telephone and/or in person, work in a group or as part of a team, work indoors without natural light, required to wear masks inside the dispensary, frequent hand washing, frequent use of hand sanitizer.
General
About You:
Due to state regulations, qualified candidates for this position must be at least 18 years of age and able to pass a fingerprinting background check – certain criminal convictions may disqualify candidates based on state medical marijuana licensing regulations.
Education/Experience
High school diploma or equivalent. Dispensary sales experience preferred Customer Service: 2 years Retail Sales: 1 year
Technological Skills
POS
Required Knowledge And Skills
Knowledge of marijuana strains, edibles, extracts and other current products on the market Excellent Customer Service Skills Excellent Communication Attention to Detail Precise Math Skills Organizational Skills Multi-task Oriented Stress Management/Composure