Full Time
Anywhere
Applications have closed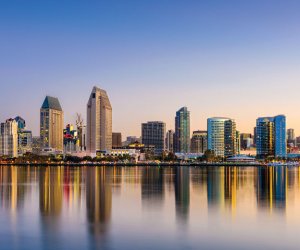 The CompanyTrendSource is a full-service market research and strategic consulting firm, working with Fortune 100 companies from retail to healthcare and everything in between. What began as a mystery shopping company quickly grew into other specialties as our clients gained confidence in our ability to provide high-quality intelligence that supports informed decision making. Who We Are TrendSource creates an environment that encourages people to take the initiative and pursue the experiences they need in order to grow in their careers. While we take our roles seriously, humor is welcomed and a casual dress code is permitted. We maintain the belief that a collaborative work setting is a humble catalyst for fulfillment and elevated performance and stewardship. In addition, you'll find a unique culture that is open, collaborative and values-based. The PositionAre you looking for a position with interesting and dynamic work? Where you will work in a collaborative team and have the opportunity to share your knowledge and experience? Does utilizing data to find insights and creating solutions for clients intrigue you? Does utilizing data to find insights and creating solutions for clients intrigue you?
The Research Analyst II is a mid-level full-time position with primary responsibility for ensuring the accurate tabulation, cleansing, segmentation, analysis, and reporting of data by leveraging a variety of tools and skills to reveal insights that meet client objectives. This role consists of:Providing feedback and support in the design of questionnaires and survey instruments, ensuring the appropriate use of question types and question phrasing.Works with other Research Analysts to refine and edit questionnaires in order to produce a final instrument that will yield data necessary to fulfill client objectives.Responsible for the accurate compilation, cleansing, segmentation, and analysis of data and its effective visualization in Executive Summary reports.Supports and collaborates with team members to write key narratives and insights that are both data-driven and in alignment with client objectives.Responsible for the careful QA of all data points included in an Executive Summary, demonstrating a strong command of both written grammar and best practices for data visualization in order to ensure an accurate final deliverable.Responsible for deploying the most appropriate statistical models in a given data set in order to glean answers to client-driven questions. Supports internal teams in the analysis of data, such as Client Survey Results, Employee Survey Results, etc. RequirementsBA or BS in statistics, applied math, finance, economics, marketing, or related education or work experience.4 years business experience with 3 years of progressive analytics skill experience.Experience with one or more statistical or data visualization software: Alteryx, SPSS, SAS, Power BI, R, Alteryx, Python, STATA, Tableau, Adobe IllustratorPersonal curiosity and an inquisitive natureHigh attention to detail, and an ability to think strategically and tacticallyDedication to both data integrity and accuracy and the ethical use of said dataExperience with graphic design and data visualizationExperience in a project management capacity with responsibility for outcomes  Compensation Salary + Incentive Compensation
Location San Diego office  Benefits and PerksSubsidized Medical, Dental, Vision for EmployeesLife Insurance401(k)Casual Work EnvironmentGenerous PTOFlexible and Alternative Work Schedule Our ValuesDo The Right Thing – Even when it's hard, we do what's right.Passion – We are passionate about or clients, our culture, and products.Accountability – We will always be accountable to our ​clients, our shareholders, our fellow ​employees, and ourselves.Results – We are action-driven and results-oriented. Perseverance – We will persevere through adversity, delivering ​meaningful outcomes for our clients and growing ​stronger together.​Transformation – We embrace transformation as an opportunity to grow personally and professionally. This is an exempt position. Pre-employment testing including drug screening (marijuana use prohibited, medical or otherwise) & background check. We do not offer relocation reimbursement. TrendSource is an Equal Opportunity Employer. All employment decisions at TrendSource are based on business needs, job requirements and individual qualifications, without regard to race, color, citizenship status, national origin, ancestry, gender, sexual orientation, age, religion, creed, gender identity, physical or mental disability, marital status, genetic information, medical condition, military and veteran status, political affiliation, or any other factor protected by law.
TrendSource is committed to the principle of equal employment opportunity for all employees and to providing employees with a work environment free of discrimination and harassment. Discrimination and harassment of any kind is prohibited.