Full Time
Anywhere
Applications have closed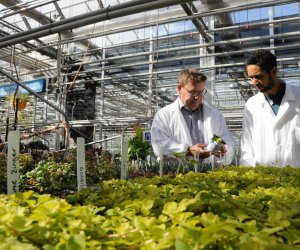 About Us
At Holistic Industries we are building a great place to work, shop, and invest in cannabis, Our mission is to provide patients with the highest quality, safest cannabis medicine possible. As our name suggests, we care for the whole person. Our company develops and offers a wide range of proprietary strains that increase desired cannabinoids such as CBD. These high CBD strains have become our foundation for growing, packaging, and selling the best cannabis in our markets. Our team includes the nation's most knowledgeable experts in cultivation and medical dispensing, along with professionals who are top of their fields in medical professions, security, agriculture, real estate, and the legal distribution of other highly controlled substances.
Our well-established company is growing rapidly and adding to our team of professionals and specialists. Our employees receive medical, dental, and leave benefits as part of our highly competitive compensation package.
Holistic Industries is an equal opportunity employer. We celebrate diversity and are committed to creating an inclusive environment for all employees.
About The Job
The Cultivation Associate provides care and support for plant cultivation, abiding by policies, procedures and operational guidelines.
Duties include the following.
Sow, pot, thin, weed, water, transplant, and move plants Spot plant pests and other perils and act before they become a problem for plant health Manage marijuana plants, giving each individual plant the attention, it needs Maintain a clean and organized work environment Execute all activities in the veg, flower, and dry rooms Track and record all veg or flower room data as directed Keep veg, flower rooms and dry rooms immaculate and fully operational. Take part in overall facility cleanliness Execute all activities in the mom and veg rooms Participate in tracking clones and moms Execute on mother plant and veg plant maintenance Fulfill water room operations for all rooms Inform supervisor if growing environment is out of specification Maintain open communication with the management team and other co-workers Responsible for following all operational guidelines, verbal directives, training information and policies when performing duties.
About You
General
Due to state regulations, qualified candidates for this position must be at least 21 years of age and able to pass a fingerprinting background and drug screening– certain criminal convictions may disqualify candidates based on state medical marijuana licensing regulations.
Education/Experience
High School diploma or equivalent Basic math skills Prior nursery, landscaping and/or agricultural experience Cannabis experience helpful Relevant work experience in a hydroponic vegetable production or bedding plant production facility is desired.
Technological Skills
Experience with automation systems
Required Knowledge And Skills
Basic math skills Prior nursery, landscaping, and/or agricultural experience Experience in medical cannabis industry or other alternative healthcare organizations is highly desirable Must be able to work in a safety aware environment Attention to detail Effective communication skills Strong work ethic Willingness to learn Ability to perform repetitive tasks for long periods of time (i.e., trimming plants, potting, and regular inventory). Ability to work effectively and in a cohesive team atmosphere with all areas Ability to work in a fast-paced environment Proficient written and verbal communications skills Strong ethics and sound judgment