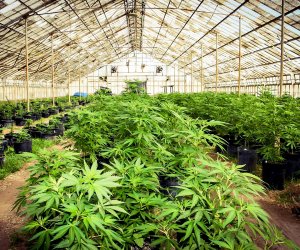 Viridian Staffing's (www.viridianstaffing.com) Client is looking for Temporary Processing Specialists to help with harvest duties for a cannabis company in the Fresno, California Area.
Founded in 2013, Viridian Staffing is the premier staffing, recruiting, and HR consulting firm solely dedicated to organizations in and supporting the commercial, medical, and industrial cannabis / hemp industry.
As a Processing Specialist, you will help to process flower material, through grating and sorting the material. You will also get to help collect samples and perform tests to ensure quality. You may perform a variety of other processing tasks as needed. You should have experience adhering to strict health and safety policies and procedures, along with at least one year of experience working in cannabis or food processing or another manufacturing environment. You should also have the ability to sit, stand, twist, and kneel for up to 4 hours. If you are the type of individual who is always on time and is excited to come to a fast-paced work environment each day ready to give 100%, then this could be the right opportunity for you. For individuals doing a great job, there is the possibility this could convert to a permanent position.