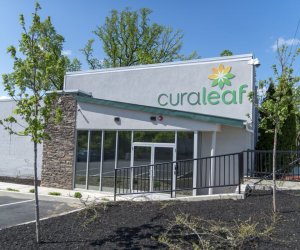 KDS Strategic Search
A growing cannabis firm is seeking a Controller/Comptroller.   Company Information Multistate, regulated Cannabis firm. Has a Hemp focused subsidiary and is also acquiring a high-profile CBD company. Well-respected founders and board of directors that are some of the biggest movers and shakers of the Cannabis industry. Rising to a 9-figure valuation, they are poised to grow through strategic partnership and acquisition.
Title:  Comptroller Location:  Jersey City, NJ Experience Level:   3-10 Compensation:  Competitive Salary + Bonus    Summary Joining an experienced team, we are seeking a Comptroller/Controller to be the financial backbone to an organization that is growing rapidly. We need someone who is willing to put in the hard work in order for the company to continue to grow and remain a leader, in an industry that is growing exponentially. This person will also be managing the companies subsidiaries and therefore, will need to have strong attention to detail and a great memory, in order to keep the board of directors updated on all things finance.   MUST HAVE!!! CPA certified Client facing experience Ability to turn out financial statements Some tax exposure Cost of Goods(COGS)/Manufacturing Experience in Supply Chain   Great to have but not required Exposure to international standards (Canadian preferred) Exposure to SEC reporting Experience with public companies   If this sounds like YOU, please submit an updated MS Word Resume.