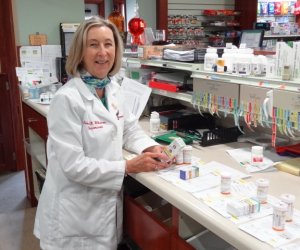 Our client is a successful medical marijuana company, looking to hire a Staff Pharmacist. This is a fresh, innovative company that moves quickly, enjoys people that think outside the box and are passionate about the industry.
Salary
Based on experience & training
Position Overview
The Staff Pharmacist will be responsible for consulting patients (remotely due to the social distancing requirements) from the medical dispensary. This role will be 2 days a week (potentially more) based on availability of the candidate. They are only operational during daytime hours, 9am-7pm, 7 days per week. The ideal Staff Pharmacist will have an interest in medical marijuana and it's benefits, as well as be able to take a friendly and engaging approach to patient consultations. Training will be provided.
Responsibilities Of The Staff Pharmacist
Take an active and personable approach to consulting patients- even if remotely Prepare orders of cannabis products (no flower on site) for the patients Review and enforce state guidelines in processes and procedures Complete necessary, state required paperwork Set the tone as a mentor and leader in the dispensary among the staff Assist as needed with roles in the dispensary including labeling, transactions, inventory, etc
Qualifications For The Staff Pharmacist
Ability to complete and fully comprehend a state required course (online) on medical marijuana (at no cost)
Knowledge of medical marijuana a plus, but must, at least, be supportive of the industry Professional communication skills- oral and written Ability to empathize and communicate effectively with myriad patients
Education Requirements
Pharmacist License in the state of NY required, likely to have a Pharm D
Benefits
Eligible for Atrium Care Package
The post Staff Pharmacist appeared first on Atrium.