Full Time
Anywhere
Applications have closed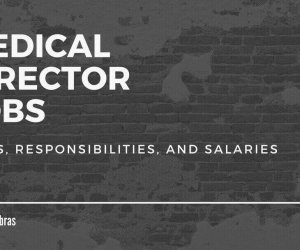 MEDICAL DIRECTOR JOB OPENING
Location: Lake City, CO
Specialty: Medical Director
Practice Type: Rural Health Clinic
Facility Name: Lake City Area Medical Center
Pay: Contractual
Schedule: Flexible
A state of the art Rural Health Clinic in Lake City, CO (elevation 8,861′) seeks a medical director to oversee clinical operations, two seasoned advanced practice providers, and provide primary and urgent care to residents and tourists in a beautiful, remote mountain town!
This Facility Offers
Pay negotiable
Flexible schedule
Malpractice costs covered by the clinic
Lake City is located in the heart of the San Juan Mountains. We are seeking a family or emergency care physician to assume the role of medical director for the clinic, lab, and dispensary. You would oversee two experienced PA's along with trained support staff and provide general office based care with some trauma, urgent care, and one night per week on call responsibility.
The clinic is open Monday through Saturday 10:00am-4:00pm and Sunday 2:00pm-4:00pm. The town has two "seasons" of medical care. They experience a large influx of tourists during the summer months, so you will see mostly urgent/emergent care during that time, then the rest of the year the clinic provides more preventative and chronic care for the local residents during the winter months. As the lab director you would be responsible for supervising all laboratory functions.
The clinic has on-site lab, x-ray, urgent services, a dental operatory, and a training/meeting room. An EHR system is well established. The closest hospital is a 24 bed Critical Access Hospital and is 55 miles away.
The town is tucked into a grassy canyon in the heart of the mountains and offers a supportive community, small town character, world class fishing, a beautiful 375 acre lake, and a vast, stunning natural landscape with 14,000 ft mountains nearby.
Interested applicants can send their CV to: [email protected] OR call (970) 944-2331 with any questions. CV due date is June 15, 2020.