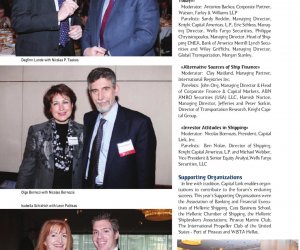 Manager Director – Americas
Global manufacturer of automation hardware and software Looking for a manufacturing P&L leader with a sales and marketing background About Our Client
Our client for the Managing Director Americas is a European based global horticulture solutions provider for climate technology, electromechanical systems, and software solutions. This client provides innovative technology and products to create custom solutions to meet with growers' needs within vegetables, flowers, cannabis and cultivation growth. Their products include mechanical systems, software, and automation.
Job Description
Develop and implement the ambitious regional sales strategy for the Regional Sales Office (RSO) Americas derived from and aligned with the overall group strategy in order to realise profitable organic and inorganic growth at existing and new customersBuild and maintain a relevant internal and external network of business partners to support the global and regional sales strategyLead, grow and retain the regional sales team; coach, develop, inspire and drive performance, both at team and individual levelP&L responsible for total Americas regionLead yearly budget and forecasting processDefine and execute sales plansTranslate trends and developments in the market to commercial strategyDevelop new B2B and B2C distribution channels (Greenhouse Builders, Installers and Growers/Investors) for the entire portfolio in line with the digital transformation strategyInitiate business cases considering new product/service development and local production projectsInput pricing, account management and commercial policyDevelop, implement and promote an innovation culture in which ownership and personal initiative of employees is actively encouraged and appreciatedPromote the professional development, performance and motivation of both the team and the organisationInspire, motivate and enable personal and career development of team members, both to promote career growth and to increase personal impact and effectivenessDevelop a strong talent pipeline: succession planning, recruitment and talent developmentLead, grow and coach the sales professionals in developing consultative and solution-based sales skillsBuild and maintain a relevant network amongst greenhouse builders, installers, growers, investors and knowledge institutes in the Americas regionCollaboratively work with other regional sales offices and production facilities based in Europe
The Successful Applicant
Bachelor's Degree, MBA preferred10 plus years of experience in sales and marketing with an international technology/manufacturing companyAt least 5 years of experience in sr. management, general manager, sales director/VP or related managing a full P&L Proven track record in developing and executing a regional sales strategy – tactical and operational meeting budgets and revenue targetsExperience in Agriculture/Horticulture highly preferredMust have experience in manufacturing, automation, capital eqiupment, or related Experienced in developing a strategic marketing vision with a global orientationChange management experience with a growing and evolving company is highly preferredExcellent leadership skills: setting targets, coaching, inspiring, empowering and providing feedbackEntrepreneurial spirit, passionate, hands on, being accountable and taking ownership in order to develop and grow commercial opportunitiesStrong drive for excellent results and strong commercial awarenessAbility to think out of the box, capacity to empower people to make the right (commercial) decisionsAbility to work collaboratively cross-functionally across the organization to help products and solutions to meet customer needsPreferably experienced in post-merger integration projectStrong communication skillsStrong work ethic and high attention to detail with a passion to win and positively influence a company cultureAbility to travel 50% domestically and internationally
What's On Offer
Competitive base salary, bonus, full benefits, 401K, vacation, holidays. Being a part of a growing and innovative company.
Contact: John Wu
Quote job ref: 1422108