Full Time
Anywhere
Applications have closed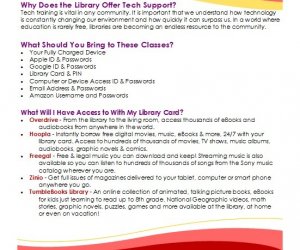 Pacific Northwest National Laboratory - PNNL
Organization and Job ID
Job ID: 310769
Directorate: Communications & Information Technology
Division: Technology Services & Operations
Group: TechDesk Operations
The Invitation
Job Description
Come and work for a billion dollar international research institution. Our collaborative environment and commitment to work/life balance makes Pacific Northwest National Laboratory (PNNL) an ideal place to advance your career, challenge yourself and make a difference. We offer excellent benefits including pension, matching 401(k), tuition reimbursement plans, health insurance, and flexible work schedules.
About Us
Our science and technology inspires and enables the world to live prosperously, safely and securely. Our discoveries not only change the way people think, they increase our nation's energy capacity and improve our national security efforts, making the world a cleaner and safer place.
The Position
Our team is an advanced Tier 1 Help Desk offering premier IT support services to our customers and researchers which is critical to the overall success of our organization at PNNL. This position is all about providing outstanding customer service enabling the use of leading edge information technology by research and operations staff working on the latest cutting edge science. Our Help Desk technicians provide phone support to a broad and diverse customer base. In this position, you will also provide coaching to customers on the best application of technology solutions to meet their needs, installation of system software, perform periodic upgrades, and troubleshoot and resolve technical incidents and problems, restoring our customers to productivity. Our technicians offer bold support in a personal manner making the customer experience as effortless as possible.
About You
You are a highly trained and experienced IT technician focused on the customer experience with the goal of restoring productivity as fast as possible. You take pride in finding dynamic and innovative ways to effectively engage customers. As someone with strong interpersonal skills you have the ability to effectively interact with customers, collaborate with other Help Desk technicians, and are passionate about technology. You bring strong troubleshooting skills and outside the box thinking to problem solving with your team. You understand the importance of process and culture in high performing organizations and thrive in a fast paced, high tech environment focused on results. A lifelong learner, you're devoted to the concepts of continuous improvement in everything you do. You have a fearless, positive attitude, and the way in which you achieve success is consistent with the PNNL values of Courage, Integrity, Impact, Collaboration, and Creativity.
You @ PNNL:
Your Key Responsibilities And Accountabilities Would Include
Research, troubleshoot, and resolve complex technical issues.Provide customers with a personal, professional experience when requesting IT services and support.Perform work with the reliability, efficiency, and customer service orientation to provide support from initial request to close-out.Manage work and schedule to meet customer expectations and within service levels.Establish, maintain, and execute standard operations procedures to leverage efficiencies and best practices.Engage with technical service team leads to ensure effective support for their services and consult on process issues and improvement.Use exceptional communication skills when interacting with both technical and nontechnical audiences.Install and maintain hardware/software systems, that include IT equipment tied to research equipment, workstations, mobile devices and support all things technological for our research customers.Network, wired and wireless support including switches, routers and hotspot configurations and support.Provide support for Mac, Windows PC, Linux/Unix, Android, and iOS.Manage work in Maximo Ticketing system.
Envisioning Success
Success in this role means delivering results through strong teamwork and a relentless focus on what is best for our customers. Success means continually holding oneself to the highest of professional and ethical standards and demanding the same of team mates. Success is walking into PNNL every work day with a belief that you can positively impact the research and development efforts at a national laboratory. You know that your work makes a difference with our clients and customers.
Minimum Qualifications
Technical Institute Graduate (TIG) / Associates Degree; OR 2 years related experience required
Preferred Qualifications
Call center experience preferred Thorough understanding of Windows and Mac based personal computers, current operating systems, TCP/IP networking and office automations and productivity software such as the Microsoft Office suite (Outlook, Word, Excel, PowerPoint, Visio, MS Project and Access) Technical certifications, such as Microsoft Certified Processional (MCP), Microsoft Office Specialist (MOS), Comp TIA A+, HDI Support Center Analyst and HDI Desktop Support Technician, are preferred but not required Demonstrated troubleshooting and creative problem-solving ability. Experience installing and troubleshooting operating systems, device drivers, and software applications Lean process improvement methods and mindset including Kaizen, Kanban, Kata, Lean Six Sigma, and tools such as fishbone diagrams, pareto analysis, DMAIC, Plan Do Check Adjust. Experience designing and capturing metrics and success measures. Expertise in principles and concepts of customer service and support.Customer service oriented and approachable.Experience providing customer service and technical support, both on-site, remote and via the telephone Exceptional communicator with both technical and nontechnical audiences Strong interpersonal skills with ability to team and collaborate effectively as a team player Able to deliver results with the highest level of professionalism and integrity
Equal Employment Opportunity
Battelle Memorial Institute (BMI) at Pacific Northwest National Laboratory (PNNL) is an Affirmative Action/Equal Opportunity Employer and supports diversity in the workplace. All employment decisions are made without regard to race, color, religion, sex, national origin, age, disability, veteran status, marital or family status, sexual orientation, gender identity, or genetic information. All BMI staff must be able to demonstrate the legal right to work in the United States. BMI is an E-Verify employer. Learn more at jobs.pnnl.gov.
Please be aware that the Department of Energy (DOE) prohibits DOE employees and contractors from participation in certain foreign government talent recruitment programs. If you are offered a position at PNNL and are currently a participant in a foreign government talent recruitment program you will be required to disclose this information before your first day of employment.
Other Information
This position requires the ability to obtain and maintain a federal security clearance.
Requirements
U.S. Citizenship Background Investigation: Applicants selected will be subject to a Federal background investigation and must meet eligibility requirements for access to classified matter in accordance 10 CFR 710, Appendix B. Drug Testing: All Security Clearance (L or Q) positions will be considered by the Department of Energy to be Testing Designated Positions which means that they are subject to applicant, random, and for cause drug testing. In addition, applicants must be able to demonstrate non-use of illegal drugs, including marijuana, for the 12 consecutive months preceding completion of the requisite Questionnaire for National Security Positions (QNSP).
Note: Applicants will be considered ineligible for security clearance processing by the U.S. Department of Energy until non-use of illegal drugs, including marijuana, for 12 consecutive months can be demonstrated.
Directorate: Comm & Information Technology
Job Category: Computation and Information Sciences
Group: Tech Desk
Opening Date: 2020-04-30
Closing Date: 2020-05-29