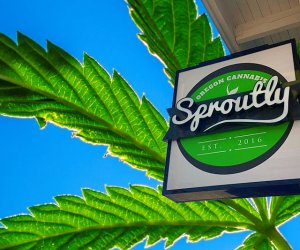 GreenForce is looking for team players that are passionate about cannabis.
GreenForce is Oregon premier staffing agency. We currently work with around 50 clients in the Portland Metro Area, that includes, extractors, dispensaries, farms, edibles and wholesale distributors.
We are also working with a number of businesses in the Eugene/Springfield area and our business and labor needs are growing, so we are looking for some great people to join our team.
Pay: starting at $13/hr. Employee can make up to $15/hr with benefits within a year with full time availability. Free WorkForce Membership to Oregon Cannabis Association for all GreenForce employees.
As any employee of GreenForce, you will receive a W2 at the end of the year and you are not a 1099 employee. As an employee of GreenForce, you will also be covered by our Worker's Comp Insurance in case you were injured on the job site. As a 1099 employee, you are required to purchase your own Worker's Comp Insurance as an independent contractor.
Do any of the qualities that we are looking for apply to you?
Must have OLCC Marijuana Worker Permit Must be organized and maintain a clean work space Ability to follow standard operation procedures Ability to sit for long periods of time Reliable transportation required. Many times our job sites are outside of the range of public transportation Flexible Schedule Experience trimming is highly preferred
GreenForce Staffing is an equal opportunity employer. GreenForce Staffing will not discriminate and will take measures to ensure against discrimination in employment, recruitment, advertisements for employment, compensation, termination, upgrading, promotions, and other conditions of employment against any employee or job applicant on the bases of race, creed, color, sexual orientation, national origin, or sex.