Vegan Edibles: Cannabis Infused Rice Crispy Treats (gluten free).
Even if you're not a vegan, you will love them. If you're not a vegan and you'd like to use honey instead of brown rice syrup, you can do that, but they don't hold together as well. You'll have to make sure they stay in the fridge right up until you're ready to eat them and use a little more coconut oil or nut butter (idk… experiment!).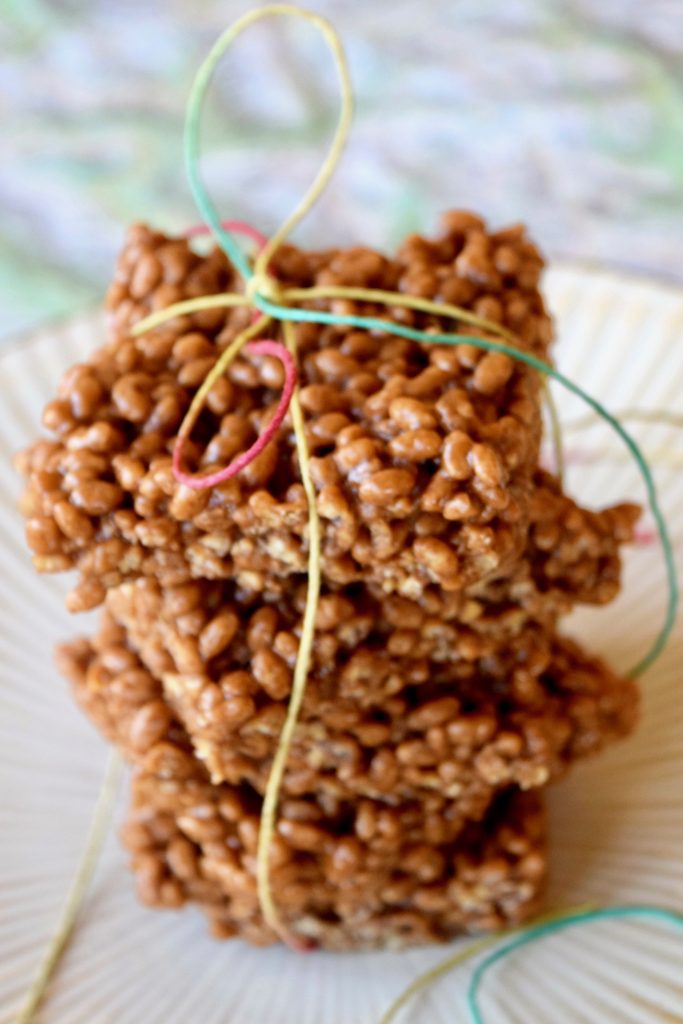 How to Make Cannabis Infused Rice Crispy Treats: Complete Recipe
Grease an 8×8 pan or line it with parchment paper (recommended).
In a saucepan over low-med heat, melt:
1/4 Cup Nut Butter (Peanut, Almond or Sunflower Seed)
1/2 Cup Brown Rice Syrup
2 Tablespoon Cannabis Infused Coconut Oil + 2 T Regular Coconut Oil
1 Tablespoon Vanilla
Pour Mixture into a large bowl and slowly incorporate:
3 1/2 Cups Rice Crisp Cereal
Pour that mixture into the pan and press it evenly with a big wooden spoon or spatula.
Refrigerate for 30 minutes – 1 hour. Keep refrigerated until ready to serve.
Enjoy! We have a bunch more cannabis recipes Here.