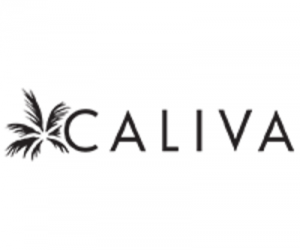 Caliva is your friendly and trusted cannabis brand. We believe in wellness options that work for your lifestyle; in boosting your spirits and seeking adventure; in motivating the mind, steadying the body and being inspired to create. A true seed to sale company; we cultivate happy plants and happy people and strive to provide California with dependable cannabis options. As one of the largest cannabis companies in the state of California, we pride ourselves in our compliance, professionalism, commitment to quality, and positive atmosphere. We stand by our promise of consistency, transparency, and accessibility as Caliva's brick and mortar retail footprint continues to expand into new cities and is growing rapidly through our online pickup and delivery service.
Join the Caliva team and become part of something exciting!
The Wellness Consultant role is to maintain the best customer experience at all time through customer service and product knowledge. They are responsible for welcoming our patients, ensuring they are cared for and treating them with respect. Wellness Consultants evaluate the needs of our patients and offer advice about our medical cannabis strains, our variety of products and their effects.
What You'll Do
Greet every customer who enters the dispensary with a smile. Demonstrate excellent customer service creating a welcoming environment. Give new customers a tour of the display including flower tiers, concentrates, sprays, topicals, edibles, etc. Provide patient consultations regarding our products and their effects. Assist patients with selecting the products most appropriate for their needs. Communicate daily specials to customers. Stay educated on new and existing product knowledge. Recognize when customers may need additional help from a medical doctor, and let a manager know so that we can set them up with an appointment. Keep display cases clean, ensuring all product is represented in display cases and is organized. Keep dispensary clear of all trash. Communicate to Managers when;
Extra change is needed. Bar codes are not scanning. The last of a product has been sold. Ask for help when needed (accumulating, discounts, etc). Contribute to marketing communications. Act as an ambassador of Caliva and the medical cannabis industry. Maintain professionalism in your appearance, attitude and verbal communications. Knowledge of basic cannabis laws. Familiarity with medical cannabis strains, products and effects.
Additional Skills
Ability to multitask and time manage. Must be able to adapt to a changing work environment. Provide adequate levels of support to cultivation division. Must be detail oriented and take direction well. Must be reliable and dependable with a good work ethic. Ability to work as part of a team.
Job Requirements
Must be 21 years of age or older. Ability to maintain confidentiality. Must be able to pass a background check conducted by the San Jose Police Department. Must be willing to work evenings, weekends, and holidays as needed.
Caliva is an equal opportunity employer.