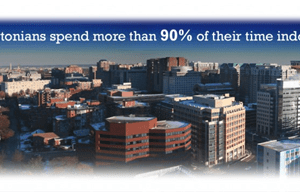 Are you ready to lead the technology and experience behind one of the web's premier locations for investing advice? We're looking for a technology leader to deliver a first-rate user experience to our readers today, tomorrow, and into the future.
InvestorPlace is still a financially stable and growing company, and we're owned by an even bigger and more financially stable company. Yes, we're in that position even after everything that's happened in the markets in the last few months. Many people are seeking quality advice and guidance on investing and the markets right now, and our stable of products has proven to be where many investors are turning in these markets.
The role of the Website Product Manager is part technologist, part project manager, part user experience expert, part visionary, and entirely instrumental to our company.
You won't be coding (we have a third-party, domestic development partner in place for that), but instead you'll set the vision and manage the relationship to ensure that we deliver a wonderful experience to the readers of InvestorPlace.com. You'll report directly to the General Manager of Investorplace.com, and you will be the clear leader in the technology and deployment of our site.
You'll get the chance to quickly put your stamp on the experience our users have every day.
Set and manage the short, medium, and long-term vision for the web experience we deliver on InvestorPlace.com.Gather business and technical requirements from project stakeholders, communicate those to a third-party development team, and making sure that the projects are delivered according to those requirements.Own projects from inception to completion. The projects might be small (e.g., broken links) or large (e.g., what should our web experience be in three years?)…you'll own them all. Embrace other tasks to ensure our site is outstanding for our readers. That includes everything from QAing experiences before launch to owning all the various ad hoc technical needs that a site like ours has.Experienced in product management or development of a custom site, as well as knowledgeable about current development and user experience trends.At least five years of experience, with the clear progression in responsibilities and attainment that's hallmark of a top-tier technology leader.There's lots of ways to get good at this stuff, so we won't worry too much if your degree is in art history or whether you're a computer scientist who started coding at age three. If you have a demonstrated history of designing and delivering engaging and excellent experiences on the web, your specific degree just doesn't matter to us.Comfortable setting a vision and leading both employees and contractors to deliver against that vision to provide an exceptional, functional, high-performing product across all the devices our readers use.Good at collaborating well with our team while advocating for the user experience of our visitors.Detail-oriented and a motivated self-starter to ensure project delivery and success.
About Us
InvestorPlace.com is a leading finance and investing website, providing access to stock picks, options trades, market news, and sharp, actionable and intelligent commentary to more than 5 million individual investors each month – and we're dead set on growing our audience. Thanks to a suite of investing experts, InvestorPlace.com publishes insightful articles on every corner of the market — from tech stocks and marijuana stocks to mutual funds and ETFs. We're part of a larger organization that treats its companies and employees like family. We're growing fast (our audience has doubled in the past year), and continue to reach a wealthy audience of those who personally manage their investing portfolios.
Our Committment
As an employer committed to equal opportunity and a diverse workforce, all qualified applicants will receive consideration without regard to race, color, religion, sex, national origin, disability status, genetics, protected veteran status, sexual orientation, gender identity or expression, or any other characteristic protected by federal, state or local laws.