Full Time
Anywhere
Applications have closed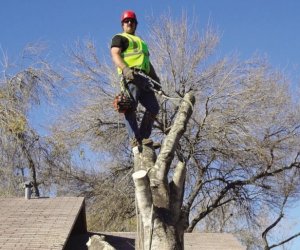 About Us:Flora California, Inc. is the largest licensed, vertically integrated cannabis operation in the state of California. Our mission is to deliver only the highest quality cannabis through our state-of-the-art cultivation campuses and purpose-driven product innovation to promote happier and healthier lives. At the intersection of world-class research and development and consistent exceptional consumer experiences, our vision is to create the most loved and trusted cannabis brands in the world.
Currently in a rapid expansion phase, we are looking for self-driven and motivated individuals with goals aligned with our company's mission. We strive to provide our employees with a sophisticated and industry-leading work environment, utilizing cutting edge technology resources, gold standard compliance procedures, and seasoned corporate leaders to drive long-term growth and success for all. Our highest priority is the cultivation of our plants, our products, and our people.
Location/Work Environment:Our state-of-the-art facility is in Greenfield in the Salinas Valley with our headquarters located in Solana Beach, California. The systems that are the cornerstone of our success are top of the line and are based on optimal efficiency and ease of use for its employees. These systems include rolling tables and automated irrigation systems designed and installed by the industry's leading agriculture professionals. Along with our high-performance systems and efficiency comes our goal to maximize our footprint using every available square foot available of our nearly 300,000 square foot facility. Job Summary: The primary role of this job is to trim as much product as possible with as little waste as necessary. Individuals must be able to trim at a fast pace without damaging product.
Responsibilities: Efficiently trim and de-fan plantsAccurately weigh and record all trim weightsMaintain the organization and cleanliness of the warehouse while performing trimmingsBreakdown flowers off of stem and stalk of plant in order to separate unusable waste from useable by-productTrack the amount of unusable waste for each plant/batchAccount for each by-product type processed off the flowerMaintain quality productRecognize signs of insect infestation, pathogens and disease in marijuana plantsSafe handling of equipment including cutting equipment/scissors All candidates must successfully complete a background check. EEOC Policy Statement Legal compliance with Americans with Disabilities Act (ADA) and Fair Labor Standards Act (FLSA): Flora CP is an equal opportunity employer. We will not discriminate and will take affirmative action measures to ensure against discrimination in employment, recruitment, advertisements for employment, compensation, termination, upgrading, promotions, and other conditions of employment against any employee or job applicant on the bases of race, color, gender, national origin, age, religion, creed, disability, veteran's status, sexual orientation, gender identity or gender expression.