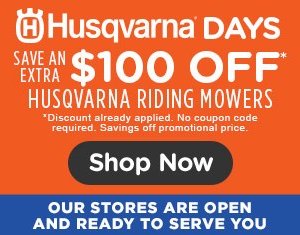 Trimmer
Litchfield, IL
Company Overview
We're Grassroots, a new cannabis company that's all about living deeply. We started in Illinois and we're growing nationally from the ground up. We care deeply, about our plants, our products and the people they serve. Our team brings an unmatched depth of expertise and commitment to perfection to every cannabis seedling we cultivate, and every product we invent. We may be one of the largest medical cannabis dispensary owners in the country with licenses in a growing number of states, but we operate like a hometown business in the same communities where we live with our families and friends. In doing so, we connect deeply, to one another, to our communities and to a larger movement. We're always looking for new talent to join our team and to move our growing industry forward.
Role Overview
Grassroots Cannabis is looking for a Trimmer who can become an integral part of our organization and grow with our company. The ideal candidate is proactive, innovative and passionate, able to beat deadlines and find answers when it appears there are none.
In this role you will work to efficiently trim cannabis plants, while creating minimal waste, resulting in a high-quality product that is compliant and ready for sale or processing. This person will be responsible for maintaining and following Grassroots Cannabis cultivation procedures.
Role Responsibilities
Hand trim flower from plants in a quick and efficient manner, while ensuring a quality product Maintain a clean and organized work environment Sit for long periods of time while focusing on detail-oriented trimming, as well as post trim upkeep Track the amount of unusable waste for each plant/batch, in addition to usable by-products Demonstrate proficiency with weights, measurements, and math Assure daily compliance with Company policies including but not limited to: state/local regulation compliance, security protocols, access protocols, dress code, and work schedules
Operate with integrity and honesty Perform any other duties as assigned
Role Requirements
Experience with legal marijuana growing, cultivating, and trimming preferred Must have accuracy and consistency while trimming and weighing product. Familiarity with warehouse procedures Computer, mathematics, language, and reasoning skills Basic weights and measurement skills, ability to operate a scale Ability to stand on feet or sit for extended periods of time Ability to use repetitive use of hands, wrists, and forearms Must have the ability to focus on a task for long periods of time High school diploma or General Education Diploma (GED) Must be 21 + years of age Must be able to obtain a state issued cultivation badge, which includes passing a background check with no felony convictions in your history, and passing a drug test Excellent organizational and communication skills Candidate must be a self-starter, flexible to work in a collaborative structure and thrive in a fast-paced environment.
NOTE: This job description is not intended to be all-inclusive. Employees may perform other related duties as negotiated to meet the ongoing needs of the organization.
At Grassroots Cannabis we are committed to improving the quality of our patients' lives and restoring well-being. Our medical cannabis dispensaries are setting a new standard of excellence, emphasizing health and wellness in our clean and modern facilities. Our staff is well trained and attentive, striving to serve patients with great respect and compassion.
Besides dispensing medicine, we also provide a wide range of holistic services designed to help patients maintain a healthy lifestyle, reduce stress and manage pain, such as yoga and therapeutic massage.
Grassroots Cannabis provides equal employment opportunities to all employees and applicants for employment without regard to race, color, religion, sex, national origin, age disability or genetics.