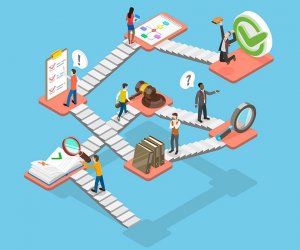 People Operations Assistant
Overview
The People Operations Assistant will work directly with and support the People Operations team on the execution of special projects. This support role will be vital in assisting the team with the achievement of key initiatives that will add value to the department and organization as a whole. The ideal candidate will be organized and detail-oriented with a desire to make a big impact. This is a part-time contract (3 months) position. This role is located in Irvine, CA.
The Impact You'll Make
Assist team with completion of internal audit of the Form I-9, including but not limited to rectifying any identified discrepancies, organizing, and filing. Develop framework and create structure for shared team database. Provide support to the team as needed on HRIS systems work. Other duties as assigned.
What You've Accomplished
0-1 years of experience in an HR support role Committed to confidentiality: can be trusted with highly sensitive and confidential information, default conduct exemplifies integrity. Great attention to detail and ability to process data with minimal errors. Solid project management skills. Administrative experience.
Pluses
Experience with Namely. Ability to be nimble and navigate a fast paced environment. Ability to prioritize in an ever changing environment. Strong team player with a can-do attitude.
Benefits
Catered lunch provided 5 days a week All the equipment that you need to get your work done Fridge is always stocked with energy drinks and other snacks Casual work environment, read "no suit and tie required", but you are free to dress to the nines
Weedmaps is an Equal Opportunity Employer. All qualified applicants will receive consideration for employment without regard to race, color, religion, sex, sexual orientation, gender identity, gender expression, national origin, protected veteran status, or any other basis protected by applicable law, and will not be discriminated against on the basis of disability. We are looking for the smartest and most passionate people who want to join our team and develop the services, systems, and marketplaces that will serve the marijuana industry in the decades to come. Our company uses E-Verify to confirm the employment eligibility of all newly hired employees. To learn more about E-Verify, including your rights and responsibilities, please visit www.dhs.gov/E-Verify.
About Weedmaps
Founded in 2008, Weedmaps is a leading technology and software infrastructure provider to the cannabis industry. Our suite of cloud-based software and data solutions includes point of sale, logistics and ordering solutions that enable customers to scale their businesses while complying with the complex and disparate regulations applicable to the cannabis industry. In addition, our platform provides consumers with information regarding cannabis products across web and mobile platforms, including listing local retailers and brands, facilitating product discovery and allowing consumers to educate themselves on cannabis and its history, uses and legal status. Headquartered in Irvine, California, Weedmaps employs more than 400 professionals around the world, with offices including Barcelona, Denver, New York, Phoenix and Toronto.
So what are you waiting for? Join the Weedmaps family!