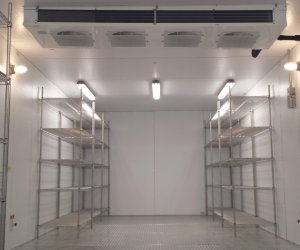 Position Summary
This position operates alongside the Drying lead(s) to ensure the production of the highest quality dry flower available. Follows established policies and procedures as necessary to perform job duties and tasks. Supports techniques and practices in the Drying Room(s) to ensure high quality flower is being processed. Maintains the integrity of drying areas and supports the production of medical cannabis.
Core Job Duties And Responsibilities
Production – Maintain the health and wellness of the cannabis flower. Support and perform drying operations. Reporting to Drying lead(s) any issues found with flower that is harvested or is drying incorrectly. Transfer harvested flower to drying racks in a timely manner Scouting all trays and racks in the drying space to ensure healthy flower is being dried in the space. Rotating drying racks on time to ensure a proper dry down on the cannabis flower Monitoring moisture content of flower and reporting to lead(s) when the product is ready to come off racks Assist the Drying Room Lead(s) with overall upkeep of the lab including daily cleaning. Sanitizing and cleaning the drying space including trays, racks, floors and equipment.
Job Skills And Requirements
Prior cannabis experience is preferred Regular attendance at scheduled hours is expected and is considered essential for drying room operations Weekend availability Ability to work in a fast-paced, changing, and challenging environment. Focuses simultaneously on short- and long-term goals; ability to identify problems quickly. Accurate record keeping Self-motivated to perform tasks given on a weekly or daily basis. Strong attention to detail, organizational skills and time management abilities. Ability to pass a background check, including drug testing
Physical Requirements
The ability to lift 50 pounds regularly. The ability to move safely over uneven terrain or in confined spaces. The ability to be able to be in constant standing/moving position. The ability to perform various physical activities, including lifting, standing, and squatting. The ability to wear personal protective gear. The ability to ascend/descend a ladder.
6 Core Values of Parallel Associates
Integrity – We operate in a regulated and unchartered industry. Act and make decisions that stand up to scrutiny and reflect our position as a sophisticated, credible and respected leader. Be honest, trustworthy, dependable, and honorable. Demonstrate sound moral and ethical ways of interacting. Collaboration – We are a collection of the best talent at all levels. Learn and grow from this diversity: welcome healthy debate and proactively seek other perspectives and points of view to find the best solution while not resting on consensus. Proactively ensure the right people have the right information at the right time. Work as a team vs. an individual performer. Agility – We are growing incredibly fast in a new industry. Be open to change, be ready to pivot on the moment's notice, and act with a sense of urgency to take advantage of opportunities. Then be ready to do it again. Quickly –and calmly -respond and adapt to the unexpected. Modify and streamline processes, find more efficient ways of doing your job. Work efficiently across markets, time zones, and functions. Intentionality – Intentionality requires action –it makes your intentions happen. Good thoughts are meaningless without action. It is initiative directed by the purpose to move our business forward. Intentionality is doing things important to you, even when not easy. Transformational change happens with intentionally. Alignment – Together, we must understand and believe in our vision, mission, business and team goals and priorities. When we make a decision, even when we don't have consensus, we all align behind that decision and execute. We don't revisit decisions unless we have material new data or circumstances. Accountability – Make the best proactive and reactive decisions given the available information and the wisest counsel. Own your decisions, actions and outcomes, and promptly correct mistakes. Be reliable, honor commitments and do not finger point, off-load responsibilities, or criticize co-workers. Look after co-workers and team's success.