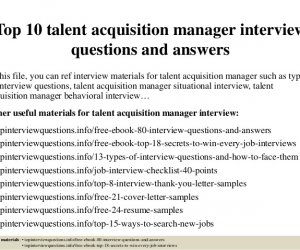 AWH
AWH is a vertically integrated cannabis cultivator, processor, and dispensary operator with assets in Michigan, Illinois, Massachusetts, and Ohio. We seek to foster a robust and inclusive cannabis industry through a premium, unmatched customer-focused retail experience. We are looking to build a world-class team that will help carry out our mission of helping to shape the future of cannabis as a leading healthcare solution. We are committed to improving the quality of our patients lives by offering unrivaled quality, consistency, and meticulously curated products that satisfy our customers unique, individual needs. Our dispensaries will set a new standard of excellence, emphasizing health and wellness. As a team that is committed to our values, our people and our communities, we are looking for people who are inspired by our vision and looking to take a leadership role with us as we expand nationally. Why AWH? Our people are our greatest asset. Our team is comprised of a consortium of skilled and passionate professionals and partners from a diverse range of fields. We believe in building a diverse team, creating a space where ALL feel welcome and have the opportunity to grow while contributing to the success of AWH. We provide equal employment opportunities to all employees and applicants for employment without regard to race, color, religion, sex, national origin, age disability, or genetics. We sweat the details to the teams up to provide best in class service to our customers and community. Additionally, we offer the following:
Medical, Dental, VisionPaid Time OffPaid HolidaysInspiring work environmentOpportunities for advancement
Position Overview: Talent Acquisition Manager is a highly visible role requiring a transformative leader focused on driving innovation and operational efficiencies within the talent organization. In this role, the Talent Acquisition Manager will be responsible for creating a vision of talent attraction and acquisition across the organization, at all levels of leadership. Priority projects will focus on enhancing the company's recruiting and succession plan model, strategy, and programs to deliver on current and future talent needs.
This role will support the development of programs to curate an exceptional candidate experience while ensuring a robust and continuous talent pipeline. The ideal candidate will re-think the way we drive an inclusive hiring process to ensure our employee population demonstrates the same diversity as our customer base. The ideal candidate will have experience successfully managing projects, budgets, vendors, and deadlines to elevate overall impact. Roles and Responsibilities:Run full life cycle recruitment process for candidatesProactively manager a pipeline of resumes in multiple markets to effectively identify talent for currently open or future positionsAbility to work across all levels of roles, entry-level to executiveManage priorities across the region working closely with key stakeholders to dedicate the right focus to the highest priority searchesBuild and maintain strong relationships with hiring managers and candidatesConduct phone screens and preliminary interviews to assess candidates and recommend top candidates to hiring departmentsDeliver recruiting metricsDevelop and utilize KPI's to measure the performance of regional talent partnersImplement a dynamic applicant tracking system nationally, with customized interview plans and applicant scorecards across departmentsManage candidates through hiring steps in the applicant tracking system (ATS)Abilities to organize and staff large scale job and/or staffing fairs quickly Must have knowledge of Microsoft Office Suite, including Word, Excel, and Outlook.Demonstrated track record of managing high-volume full-cycle recruitment processesProven ability to launch and implement new applicant tracking software across multiple marketsOther duties as assigned by the leadership/management team. Qualifications:
Must be 21 years of age or older. Must be able to pass a background checkHigh school diploma or general education degree (GED), associate degree or higher preferred; and 5 years of experience as high volume recruitment; along with 3+ years of management experience or equivalent combination of education and experience.People management experience preferred.Experience working with medical cannabis or healthcare organizations is preferred.Experience with recruitment trends and technology, such as applicant tracking systems, LinkedIn Recruiter and Indeed Background Check: As a condition of employment, all employees are required to submit to a fingerprint-based criminal history background check. Employment decisions, in compliance with state law, are based on a candidate's background report, approval by The Division, and issuance of an Agent Identification Card. No person shall enter a dispensary to begin work at a dispensary prior to holding an Agent Identification Card. Employees have a duty to report any changes in their background to their Manager as soon as the employee is aware of the event. Physical Demands: The physical demands are representative of those that must be met by an employee to successfully perform the essential functions of this job. Reasonable accommodations may be made to enable individuals with disabilities to perform the essential functions. While performing the duties of this job, the employee is required to stand; walk; sit; use hands to finger, handle, or feel objects, tools or controls; reach with hands and arms; climb stairs; balance; stoop, kneel, crouch or crawl; talk or hear; taste or smell. The employee must occasionally lift and/or move up to 25 pounds. Specific vision abilities required by the job include close vision, distance vision, color vision, peripheral vision, depth perception, and the ability to adjust focus.