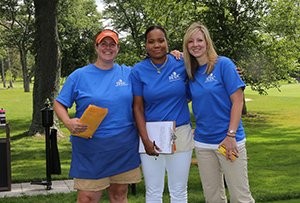 Buffalo Hearing & Speech Center
Description The Audiology Student evaluates an individual's hearing, under the direct supervision of a licensed Audiologist, to help determine if a hearing impairment exists, and if so, the nature and extent of the impairment. Audiology Students are responsible for hearing aid dispensary duties.
***All duties are under the direct guidance and direction of a licensed Audiologist***
Some Duties Include
Follows the direction and guidelines giving by the supervising licensed Audiologist. Interviews patients to obtain history information related to hearing problems and to functional communication. Administers applicable audiology procedures (hearing evaluations, hearing aid fittings, etc.) utilizing professional judgment in the selection of an appropriate test battery. Assists with the formulation and administration of a treatment plan, which may include aural rehabilitation. Assists with the counseling and instruction with the patient regarding evaluation results and treatment Writes reports and maintains patient records according to required standards as an audiology student. Assists with department maintenance such as sanitization, checking hearing aids, etc., as directed by supervisor. Participates in the Center's Quality Assurance Program. Awareness of supervision requirements for procedures and pay sources (Medicaid, Medicare) and responsible for monitoring their supervisor's scheduled appointments
Requirements Degree/Education: Current enrollment in an Audiology AuD Program
Additional Required Skills
Experience with sophisticated testing equipment, accurate administration of testing procedures, appropriate interpretation of test results, able to generate a treatment plan based on the findings and patient counseling and instruction. Thorough knowledge of the auditory system and its disorders, audiological procedures, techniques and management. Excellent interpersonal skills in establishing and maintaining patient relationships. Adherence to the Code of Ethics established by the American Speech-Language and Hearing Association. Sound judgment, with consideration to supervisory input.