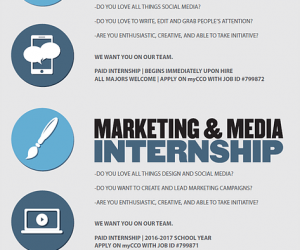 HelloMD, one of the fastest-growing health and wellness cannabis companies in the U.S., Canada and South Africa, is looking for a part-time intern to join our fast-paced content and marketing team. Your tasks would include assisting in content and social media development along with helping support our digital influencer/brand ambassador program.
Our interns will work directly with the content and marketing team to enhance HelloMD's educational/informational content and social media presence.
This position would be ideal for a college junior or senior liberal arts/marketing major, or recent graduate. The position will be 12-16 hours a week with a monthly stipend.
Responsibilities
Work with the content, marketing and social media team to help craft SEO-friendly content in multiple formats—from meta descriptions and event listings to IG captions and tweets. Help prepare content for publishing by loading content into CMS, including finding and formatting photographs. Support social media activities including conducting research and analysis, and engaging with our followers as well as influencers/brand ambassadors. Research cannabis facts, current events and latest news.
Requirements
Excellent research and writing skills with strong attention to detail, grammar and tone. Examples of work showing your ability to create engaging, high-quality content. A strong interest in health and wellness, preferably with some cannabis knowledge. Familiarity with social media platforms: Instagram, Facebook, Pinterest, Twitter. Basic understanding of SEO best practices. When applying, please submit your resumé and a cover letter explaining your qualifications for this position. When adding your cover letter, please include links to two examples of your work. Candidates who don't submit well-written cover letters and samples will not be considered.