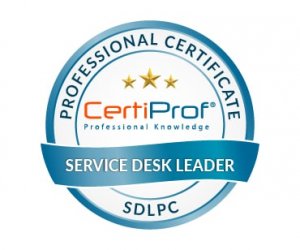 Paul Mitchell The School Las Vegas is seeking a qualified Service Desk Leader to join our family! With over one hundred schools nation-wide, Paul Mitchell Schools is growing faster than ever. Our "One Size Fits All" and "Be Nice" culture creates a uniquely wonderful learning environment that attracts the most qualified staff team members who always put our Future Professionals first. Not only do we offer an education second to none, we also make time for personal and communal growth through opportunities such as FUNraising monthly team trainings, student clubs and activities, fashion shows, photo shoots and much more.
Service Desk Leader Role
The Service Desk Leader oversees all sales operations. He or she meets or exceeds the school's service and sales goals by modeling effective leadership, management, and organizational sales skills, and by offering coaching, mentoring, and inspiration to team members. This person is very numbers- and results-driven, knowing how to inspect and analyze reports and use them to coach and train individually and as a team. He or she communicates directly with the School Owner and/or School Director to set revenue goals, and is responsible for placing orders for all product, dispensary items, and office and stationary supplies for the school.
What We Are Looking For
This is a leadership position. The ideal candidate will have successful previous sales experience and be self-motivated to set, meet, and exceed goals, as well as inspire, train, inspect, and coach team members in all clinic floor systems including up-selling, rebooking, and guest service systems. This position requires a high level of commitment, and the ability to balance time in the office and on the clinic floor during peak sales times throughout the day.
Skills/Competencies Required
Degree in Sales, Business, or comparable degree and/or experience Ability to meet and exceed daily, weekly, and monthly goals Proficiency on a PC computer (experience with Millennium is a program a plus) Experience in marketing, product management, sales, teamwork, coaching, documentation, and reporting Passion for the beauty industry Maintain honesty and professionalism Solid work history with verifiable references
Paul Mitchell The School Las Vegas is an equal opportunity employer.