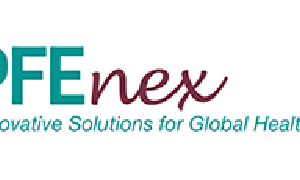 As a member of the strain engineering team, you will be responsible for improving microbial strain performance using a range of techniques. You will work closely with an interdisciplinary team of fermentation scientists and engineers, automation engineers, software engineers, analytical chemists, and molecular biologists to create scalable means for production of high value natural products.
Your Impact
Collaborate to develop and implement new molecular biology tools compatible with automated, high-throughput strain engineeringOptimize strategies for selecting winning strains for further improvement and promotion to fermentationLeverage metabolic and phenotypic data to ID a broad array of targets for strain improvement, pursuing multiple lines of investigation simultaneouslyAnalyze data and communicate results to company members of varied technical backgroundsCollaborate closely within the strain engineering team and with the fermentation, automation, analytical science and lab services teamsBe an advocate for and adhere to all laboratory safety protocolsPromote a positive and inclusive workplace culture
Your Experience
PhD and 3+ years industrial strain engineering experienceHighest standards for quality and reliability in strain engineeringDemonstrated record of improving small molecule production via pathway design, manipulation of energy and cofactor usage, product transport, and minimization of impact on growth and healthProficiency with techniques used to build large DNA assemblies from a library of DNA partsAdept at utilizing automation and computing to assist with complicated workflowsExposure to enzyme improvement and whole cell mutagenesis pipelines a plusCompetent in using statistics to strengthen experimental design and enable robust data analysisPositive and enthusiastic team member. Effective planning, communication and problem-solving skills.Excellent interpersonal and management skills, including mentorship of early career scientistsAbility to develop realistic timelines and communicate changes when necessary
We've Got You Covered
Our employees are the most important part of what makes our company what it is and we want to provide our team with the best benefits we can. Demetrix offers a variety of benefits to help support our employees and their families outside of work, including:
Health Benefits
Retirement
Flexible Vacation
Food on campus
Voluntary Benefits including Pet Insurance
EAP Resources
Headspace App
Walking distance to Berkeley Bowl
Gym Membership
Some Other Points
We welcome applicants of any and all backgrounds with demonstrated abilities in the skills needed to meet our mission. We are always on the lookout for new talent who embrace change and are willing to push the boundaries of what's possible in life.
Demetrix is committed to creating a diverse environment and is proud to be an equal opportunity employer. All qualified applicants will receive consideration for employment without regard to race, color, religion, gender, gender identity or expression, sexual orientation, national origin, genetics, disability, age, or veteran status.
Employment with Demetrix is at will. This means your employment is for an indefinite period of time and it is subject to termination by you or Demetrix, with or without cause, with or without notice, and at any time.
The job posting highlights the most critical responsibilities and requirements of the job. It's not all-inclusive.
Some More About Demetrix
Nature is a rich source of ingredients. Inconsistent quality and supply, along with inaccessibility of rare substances, mean it's not always an ideal source to meet the world's needs.
Demetrix helps customers across the globe produce more for less.
Biotechnology can help by enabling access to more rare and powerful products. With less environmental impact and less cost than traditional methods. Which can lead to more happy, healthy lives.
Demetrix Gives You
Expensive and hard-to-find ingredients at your fingertips, sustainably and affordably
High ingredient purity without residual chemicals or pesticides
Affordable access that is quickly scalable as your business grows
Product consistency and a reliable, global supply
A sustainable solution with a small environmental footprint
Currently, we're building a product pipeline of cannabinoids, the active compounds in the cannabis plant. Humans have been relying on cannabinoids for health and medicinal purposes for centuries.
Although there are more than 113 unique cannabinoids, very few have been studied. That's because they are present in such low quantities in the plant. We can produce even the rarest cannabinoids at high purity and volumes. What this will do is enable research for health benefits and, ultimately, provide affordable access to the compounds.