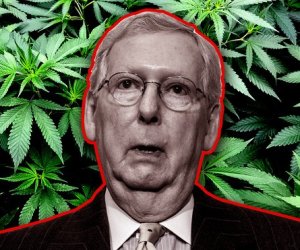 An emerging Cannabis/THC Processing and Distribution Company is seeking a hands-on experienced sales leader to help develop and optimize wholesale and retail product channels in their licensed California operation.
This position will work closely with senior executives as well as, operations, distribution and product management to build a scalable, high performance sales strategy.
This individual must have knowledge of the retail and wholesale sales channels within the THC products industry in California. Bulk distillate sales, retail products and marketing partnerships is strongly preferred.
Position Responsibilities
Develop plans and strategies to achieve the company's sales goals
Ability to independently close large contracts
Actively network within the California Cannabis community to build relationships and sales pipeline
Create a culture of success with ongoing business and goal achievement
Provide detailed and accurate sales forecasting as well as monitoring customer, market & competitor activity
Who You Are
Ability to thrive in a fast-paced, high growth, rapidly changing environment that requires tenacity to exploit opportunities and a steady demeanor to handle challenges
You are the poster child for startup hustle: change is your only constant, no challenge is too big, and no task is too small
Self-motivated and excited by the potential to own what you do; you have the willingness to learn and adapt as needed
You work well independently as well as with other members of the team, both in person and remotely
You have excellent presentation and communication skills, are outgoing and sociable, and enjoy meeting new people
You are a multi-tasker and connector, as well as an organized operator who executes on both internal and external responsibilities
You have knowledge of key project management concepts including phases, plans, deliverables, scope, and tasks
You have excellent verbal and written communications skills
You have a passion for the emerging CA Cannabis Market and want to build a reputation as an ethical leader in the space.
Qualifications
Two to three years' experience in the California cannabis industry preferred, with a track record of success
Extensive background knowledge of Cannabis products, and connections within the California wholesale and retail market.
Demonstrated sales leadership experience in a high-growth business, entering new markets or defining new categories.
Experience selling wholesale product to distributors, and branded items to retail
Experience understanding and using data for decision making, forecasting, and strategy development
Skilled at building rapport, opening doors, and understanding business requirements of our customers
Benefits
Generous PTO
Fun office environment
Competitive compensation
Exceptional Benefits
401k Offered
Metagreen provides technology solutions in extraction and purification of hemp and cannabis products. We offer scientific expertise with top of the line services and high-quality products including crude, full and broad-spectrum CBD as well as finished products such as vapes, tinctures, lotions, creams and gel caps
The Controller works with the Management Team to establish budgets, plans and policies, and is responsible for performing the accounting function of the company. The Controller is accountable for the companies' sound internal controls and financial management. The Controller reports directly to the CFO.