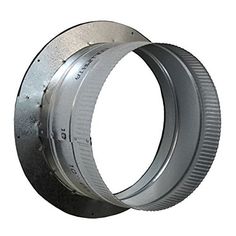 At Boeing, we are all innovators on a mission to connect, protect, explore and inspire. From the seabed to outer space, you'll learn and grow, contributing to work that shapes the world. Find your future with us.
The Boeing Company is currently seeking a Quality Production Specialist to support Boeing Global Services in Offutt, Nebraska.
Boeing will provide Maintenance and Modifications support for the USAF E4B program. Position will support warehouse facility by accomplishing product assessment and compliance to contract requirements. Boeing shall provide support to Government no-notice tests, inspections, audits, certifications, and validations and shall report corrective actions proposed/taken to correct discrepancies found.
Position Responsibilities
Reviews and validates product non-conformances and disposition type, quality procedures and engineering requirements.Performs analysis to identify and evaluate the quality of products, operations and processes to Quality Management System requirements, applicable company procedures, contract requirements or government regulations.Applies knowledge of aerospace design, systems and integration to perform failure and forensic analysis of aerospace components and systems.Trains and mentors fellow employees in the Quality Management System.Performs root cause analysis on the nonconformance to identify the cause and prevent reoccurrence.Independently develops, modifies and documents actions to assure problem resolution or to implement corrective/preventive action and documents resolution.Obtains corrective action on nonconforming plans and hardware/processes.Negotiates concurrence, obtains commitments for taking preventive and corrective action, prioritizes quality activities and ensures problem resolution. Reviews and validates the corrective action plans and identifies effectivity to ensure completion.Reviews and approves Quality planning changes or disposition of nonconformance hardware products/processes.Guides validation of configuration management, quality procedures and material review policies to deliver the software products.Develops software system processes to support changing industry standards.Reviews and implements corrective action on audit results to ensure media is stored and handled per engineering defined requirements.Interprets industry standards and provide recommendations for implementation.Creates analytical reports and coordinates with the responsible parties for internal/external distribution.
This position requires the ability to obtain a US Security Clearance for which the US Government requires US Citizenship
Required Qualifications
5+ years of Quality Assurance experience
Preferred Qualifications
Experience with Air Force customerReceiving Inspection experienceE4B experience
Typical Education/Experience
Education/experience typically acquired through advanced education (e.g. Associate) and typically 3 or more years' related work experience or an equivalent combination of education and experience (e.g. Bachelor+1 years' related work experience, 5 years' related work experience, etc.).
Relocation:
This position is located in a location that does not offer relocation. Candidates must live in the immediate area or relocate at their own expense.
Drug Free Workplace
Boeing is a Drug Free Workplace where post offer applicants and employees are subject to testing for marijuana, cocaine, opioids, amphetamines, PCP, and alcohol when criteria is met as outlined in our policies.
Additional Information
All information provided will be checked and may be verified.
Please apply ASAP for this role as recruitment may commence before the end date.