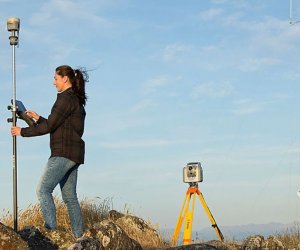 Purpose and Passion Comprehensive Benefits Life-Work Integration Community Career Growth
At Boston Scientific, you will find a collaborative culture driven by a passion for innovation that keeps us connected on the most essential level. With determination, imagination and a deep caring for human life, we're solving some of the most important healthcare industry challenges. Together, we're one global team committed to making a difference in people's lives around the world. This is a place where you can find a career with meaningful purpose—improving lives through your life's work.
About This Role
This position will provide quality engineering leadership and technical expertise in Complaint Investigation Site (CIS) within the Post Market Quality Assurance supporting multiple divisions throughout Boston Scientific. This role will assist in developing and refining failure analysis methodologies as a means of advancing comprehensive understanding of product performance to improve patient outcomes. This position will identify, analyze, investigate, monitor and document patterns and trends in complaint data. Communicate and educate management, R&D, Design Assurance, Ops Quality, Marketing, Sales and other departments about product performance and escalations. Ensure that information and insights gained from product investigations and corrective actions is fed back to the R&D, Design Assurance and Marketing organizations as part of the risk management and design input process. The person in this role should possess demonstrated ability to work in a cross-functional problem-solving capacity.
Your Responsibilities Will Include
Assist in the development of methodologies and practices in CIS that will evolve overall capabilities and helps develops tactical approaches to implement team strategies. Perform testing, in a laboratory setting, on returned medical devices associated with customer complaints to determine the most probable cause of the complaint, while ensuring timely closure. Documenting the product investigation activities clearly and accurately. Analyze customer complaints, events and other post marketing surveillance data by examining the data for patterns and trends and investigating when necessary and working on cross-functional teams. Complete assigned tasks to meet department goals and objectives, ensuring that investigations applicable to product complaints and related records within the Global Complaints Management System are robust, with insightful conclusions that support product performance improvements. Communicate product performance by formal presentations to management committees and design teams, supporting published product performance reports and supporting customer requests for performance information either directly or through the sales organization.
Minimum Qualifications
What We're Looking For In You:
Bachelor's degree in an Engineering discipline or related field of study 0-2 years of relevant experience Proven ability to identify and solve problems Strong communication skills (verbal & written)
Preferred Qualifications
Understanding of external regulations FDA CFR 820, ISO 13485 Experience with Design Controls and Risk Management Experience with Complaint Handling processes and Complaint investigations
About Us
As a global medical technology leader for more than 35 years, our mission at Boston Scientific (NYSE: BSX) is to transform lives through innovative medical solutions that improve the health of patients. If you're looking to truly make a difference to people both around the world and around the corner, there's no better place to make it happen.
Boston Scientific is an Equal Opportunity Employer – Race, Color, Religion, Sex, Sexual Orientation, Gender Identity, National Origin, Disability, Veteran
Boston Scientific maintains a drug-free workplace. Pursuant to Va. Code 2.2-4312 (2000), Boston Scientific is providing notification that the unlawful manufacture, sale, distribution, dispensation, possession, or use of a controlled substance or marijuana is prohibited in the workplace and that violations will result in disciplinary action up to and including termination.
Requisition ID: 465039