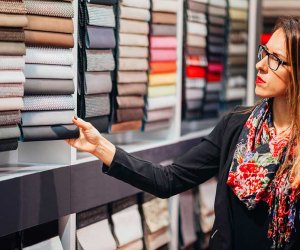 Electro-Mechanical Industries
We are a steel product manufacturing company seeking a purchasing agent/buyer with a minimum of three (3) years of recent experience or a BA in business.
Candidate Must Be Able To Perform The Following
Place, track, and verify purchases (3-way matching) of raw stock material, hardware, electrical components, PPE, and consumables.Manage vendor relationships focusing on strategic sourcing practices and business partnerships.Steel Nesting (EJE)Read and understand blueprints
Must have the knowledge and hands-on experience of the following:
High communication skills needed to relay information between multiple departments.Problem-solving and organizational skills are a plus.Highly accurate data processing skills.
Advanced
SOP design and implementation needed.High-level supply chain workflow understanding. (procurement, inventory, shipping/receiving departments, A/P and A/R.)Inventory control and tracking skills.History with In-house hardware dispensary partnership a plus.Pricing and preferred vendor negotiation necessary.Understanding of project scheduling, budgets, and risk assessments for commodities and assets needed.Ability to created uniform purchasing and receiving practices.
Engineered Custom Solutions for Railroad, Oilfield, Telecommunication, Government, Aerospace and other Industries
Electro-Mechanical Industries, Inc. was founded in 1999 with the vision of providing a reliable solution to clients' problems. Our design team has been working alongside our clients providing new solutions to the challenges facing changing industries.
We serve the railroad, oilfield, telecommunication, government, and other industries. We are a design and fabrication company that provides towers for communications and solar applications, platforms for houses and equipment cabinets, structural skids for oilfield applications, cable management systems, drag chains, cabinets and boxes for multiple applications such as DAS and many other products that we have designed.