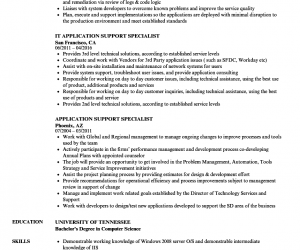 Job Description
799 million. That's how many lives our products touched in 2019. And while we're proud of that fact, in this world of digital and technological transformation, we must also ask ourselves this: how can we continue to improve and extend even more people's lives?
We are looking for a Production Support Lead that will serve as the first point of contact for Media and dispensary coordination for the Media Value Stream Team! In addition to providing mentorship, the Lead will ensure safety, quality and performance of the daily activities.
The Production Support Lead will be an SME who is capable of working independently with little oversight, is qualified to coordinate the team and provide effective mentorship. He or she will be responsible for motivating team members every day, leading the team by setting a good example and engaging the team to achieve goals.
Your responsibilities will include but not limited to:
Oversight & Subject Matter Expert Activities:
Authoring and/or reviewing documentation (e.g. Standard Operating Procedures) that pertains to ISO8 and Media related activities Facilitate the Work Cell & Tier 1 meeting Coordinating the team for the daily activities and personal adjustments as necessary Communicate the shift report to manager Work closely with the Manager to ensure the performance of the department and the team members Provide mentorship to less knowledgeable Media trained associates Assists the Manager with communication on job related information during daily meetings Supervise the training of people who are less experienced to ensure they have the vital technical skills and knowledge for ISO 8 and CRF Integrating and harmonizing standard methodologies within your areas of expertise Enforcement of outstanding cGMP and aseptic behaviors As Subject Matter Expert, support any deviation investigations that involve your work environment Accountable for maintaining an "Audit Ready" work environment Responsible for supporting facilities and equipment commissioning activities Ensure control of inventory between ISO8 Dispensary with SAP ISO 8 & Media Activities Accurate status segregation and storage of media lots Maintains an "audit ready" work environment Timely response to all module requests Batch Records are accurately kitted and staged based on production schedule All gowning materials in the ISO 8 area maintained to adequate levels ISO 8 area has ample supply of non-inventory items MES entries are clear and complete Kanban system is utilized to ensure FIFO and FEFO Equipment cleaning is performed as required Define the activities for the associates that should be performed for the day Provide support to all Media Technicians Executes media processing when required
EEO Statement
The Novartis Group of Companies are Equal Opportunity Employers and take pride in maintaining a diverse environment. We do not discriminate in recruitment, hiring, training, promotion or any other employment practices for reasons of race, color, religion, gender, national origin, age, sexual orientation, marital or veteran status, disability, or any other legally protected status.
Minimum Requirements
What you'll bring to the role:
High School degree At least 2 years of related experience in cGMP/FDA regulated industry Proficient in MS Office applications and other related IT Systems Position will be filled at level commensurate with experience
Desirable Requirements:
Bachelor's degree Warehouse experience SAP super user
We believe the answers are found when curious, courageous and collaborative people like you are brought together in an inspiring environment. Where you're given opportunities to explore the power of digital and data. Where you're empowered to risk failure by taking smart risks, and where you're surrounded by people who share your determination to tackle the world's toughest medical challenges.
Imagine what you could do at Novartis!
Division
Novartis Technical Operations
Business Unit
NTO CELL & GENE THERAPY
Country
USA
Work Location
Morris Plains
Company/Legal Entity
Novartis Pharmaceuticals
Functional Area
Technical Operations
Job Type
Full Time
Employment Type
Regular
Shift Work
Yes