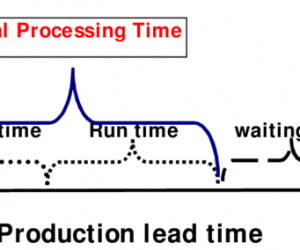 Production Lead – Leamington, Ontario
High Park Company is a wholly-owned subsidiary of Tilray, a global leader in cannabis cultivation, processing, and distribution. Tilray serves patients in Canada and around the world with a diverse range of pharmaceutical-grade medical cannabis products as High Park Company focuses on creating distinctive products for adult Canadian consumers.
About High Park Company
High Park Company was established to develop, sell, and distribute inspiring and iconic adult-use cannabis brands.
About Tilray
Tilray is a global pioneer in cannabis research, cultivation, processing and distribution currently serving tens of thousands of patients in ten countries spanning five continents.
Looking to develop your career at the forefront of a rapidly expanding industry?
Job Summary
Reporting to the Production Supervisor, the Production Lead will be responsible for successfully leading the Upstream Production Program including:
Role And Responsibilities
Fostering and role modeling a positive attitude; outlook, willingness to learn and contributing to company success in their teams Ensuring the effective execution of facilities tasks within established company policy, procedure and requirements (Safety, Quality, Compliance) Train, coach and mentor employees to work at a level of performance identifiable with world class organizations with the goal of continuous process improvement every day Identify and communicate with Production Supervisors Responsible for effective completion of housekeeping tasks Ensure completion of required training, including any required health and safety training Any other duties as assigned Supporting direction from the Production Supervisor and Growers to learn how to prepare for events before and after each major activity in the Upstream Production Program Lead and implement SOP and GMP compliance Lead how to safely and effectively set-up, operate and take-down all sanitation equipment Lead how to wash, sanitize and fill 4" and 2 gallon pots prior to all required Transplants and Up Pots Lead how to sanitize and set up all production materials required for Harvests Lead how to expedite Root ball removal (post-harvest) to our supplied coco bins directed in grow room, cure room and mother room sanitization procedures All other requests that help with process flow of the facility
Qualifications And Education Requirements
Grade 12 diploma preferred Horticulture experience is an asset Experience in a regulated and highly compliant environment is desired (i.e food industry, pharmaceutical) Basic computer skills considered an asset Capable of multi-tasking with minimal supervision Ability to be flexible and work in a fast-paced, dynamic environment High Park welcomes applications from all qualified individuals and is committed to employment equity and diversity in the workplace
Accommodations are available for applicants with disabilities throughout the recruitment process. If you require accommodations for interviews or other meetings, please advise when submitting your application.
Please note that High Park does not authorize, engage, or sponsor any consultants, agencies or organizations that seek certain personal or financial information from you (e.g. passwords, login ids, credit card information). High Park does not charge any application, processing or onboarding fee at any stage of the recruitment or hiring process.
When replying to emails, please ensure the sender name and email address match exactly. Please also ensure the Reply-To address matches the sending address exactly.
If you are concerned about the authenticity of an email, letter, or call purportedly from, for, or on behalf of High Park, please send an email inquiry to [email protected]