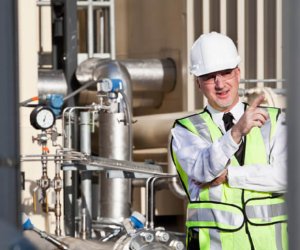 Canopy Growth Corporation
Canopy Growth has already pushed the industry forward in Canada, and now we're looking to do the same in the United States. Our mission to be the No. 1 hemp and hemp-derived CBD product company in the U.S. means we need incredible people to join us and help break down barriers.
The Company
With millions of square feet of licensed production, and operations spanning five continents, Canopy Growth is the world's leading cannabis and hemp company. Now that Canopy Growth is entering the US, it's doing so with ambitious plans. The Company's shares are listed on the Toronto Stock Exchange (WEED) and the New York Stock Exchange (CGC), and are even a part of the S&P/TSX 60 Index.
Canopy Growth recognizes that employees are at the core of our success, and we take pride in a corporate culture that emphasizes inclusiveness, collaboration, and diversity. Our employees come from a wide range of backgrounds, each bringing their own unique skills and talents to the table, working together to continue and increase our incredible momentum of growth. We are excited to be expanding to the United States, and want to continue hiring a diverse group of people in our American offices.
The Opportunity
We are looking for a very organized and detail-oriented problem solver with a positive attitude and excellent interpersonal skills to join our research and development team. This individual will be an integral part of our team and play a key role in ensuring that our products are designed and built on time and on budget with best in class efficiency, performance and product quality. The position reports to the Director, Engineering.
Responsibilities
Assist with specification, scale-up and design of process equipment. Support commissioning and installation of new or retro-fit equipment. Participate in cross-functional validation teams to complete validation of new process equipment. Create production SOPs. Work collaboratively with the process engineering team on new and improvement projects. Plan, execute and complete assigned projects. Assist with analysis and interpretation of process and manufacturing data to identify opportunities for improvement projects, process changes, and new technologies that help achieve increased productivity, reduced product loses, enhanced manufacturing flexibility and capacity, improved product quality, safer operations, and improved environmental compliance. Support the process engineering teams' efforts to actively seeks out best manufacturing practices through internal and external benchmarking. Participate and provide technical support to operating personnel on manufacturing, packaging, material handling, cleaning, and processing operations – including troubleshooting equipment and process problems encountered during production. Travel as required to support other Canopy Growth Corporation initiatives. Other duties as assigned. Experience
Degree in Chemical Engineering, Industrial Engineering, Process Engineering or equivalent. 5-10 years of experience in a process/manufacturing industry 3-5 years of experience in engineering project management, GMP environment preferred Must be highly motivated, proactive, and willing to take on new challenges. Ability to learn new processes quickly. Proven problem-solving skills. Strong communication skills, with an emphasis on technical writing skills. Comfortable working in a fast-paced deadline driven environment. Detail-oriented and strong time management skills. Working knowledge of computer applications including: Microsoft Office Suite, G-suite, and Adobe Acrobat. Must be meticulous and able to work independently and safely. Experience with tanks, pumps, valves, hydraulics, motors, VFDs, heat exchangers, refrigeration systems/chillers, boilers, high speed packing equipment, instrumentation, waste treatment systems, filtration, and water purification systems. Other Details This is a full-time position based out of Denver, CO
We appreciate the interest from all candidates, and promise to review all applications, but we will only be contacting those who best fit the requirements. If you don't hear from us, don't fret; every resume we get is kept in our database for six months for consideration in future searches for talent.
Canopy Growth welcomes and encourages applications from people with disabilities.
Accommodations are available upon request for candidates taking part in all aspects of the selection process.
One last note: the chosen applicant will be required to successfully complete background and reference checks.
Thank you so much for your interest in Canopy Growth.