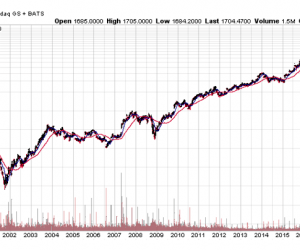 The Good Earth Organics, a leading provider of specialty organic and sustainable soils in Southern Oregon is seeking a dynamic General Manager to help our company expand nationally. We are pre-IPO and a small business (12 employees) so this is an exciting time to become a part of our team! This is a full-time hands on role working on location.
The right person for this role will have experience executing a strategic business plan and overseeing a Company's budget, operations, and direction. This role works in collaboration with the Board and CEO to set direction and execution.
This requires someone who is detail oriented with great communication skills, thrives on completing projects, and is seeking to help drive a successful business. This requires an ability to drive a collaborative culture between departments with an understanding of the overall company goals rather than a culture of individual objectives.
Qualified candidates should provide a cover letter indicating how their experience and qualifications make them an ideal candidate for this position.
Collaborate with the CEO to create and execute strategic business planManage day to day operations at retail site and headquartersDrive deadlines and project completionsDelegate and motivate staff to ensure accountabilityPush new products out the doorFacilitate new sales by connecting with target distributors based on strategic planHelp expand sales into new states and marketsPrepare and analyze budgets. Provide commentary to the Board and outline business needs to justify changes from past performance.Drive programs to increase profitability and collaborate with Controller to monitor company performance.Drive a culture of autonomy, ingenuity, resourcefulness, and collaborationCoach and motivate team
Qualifications
5+ years' experience as General Manager, Operations Manager or similar leadership role overseeing at employees.Proven positive track record developing, leading, and implementing programs designed to increase sales.Bachelor's degree in business or other relevant position.Baseline knowledge of horticulture, garden centers, cannabis/hemp and/or similar industries.Excellent verbal and written communication skills including being self-aware and possessing good listening skills.Ability to work with all levels of the organization as well as customers and vendors while fostering positive relationships.Excellent time management and prioritization skills that can effectively organize information, tasks, and events.Detail oriented and self-motivated, able to work with limited supervision and to work closely with a team.
Equal Opportunity Employer.
Principals only. Recruiters please don't contact this job poster. Do NOT contact us with unsolicited services or offers.