Full Time
Anywhere
Applications have closed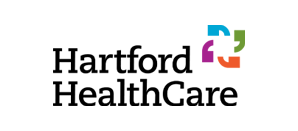 Jobs Interviewing Now from HCS
Work where every moment matters.
Every day, over 30,000 Hartford HealthCare colleagues come to work with one thing in common: Pride in what we do, knowing every moment matters here. We invite you to become part of Connecticut's most comprehensive healthcare network.
St. Vincent's Medical Center in Bridgeport has more than 3,200 employees. It includes a 473-bed community teaching hospital, a 76-bed inpatient psychiatric facility in Westport, a large multispecialty provider group, and special needs services for adults and children. St. Vincent's is the first hospital in Fairfield County to be integrated into the Hartford HealthCare network, and is the system's second-largest hospital.
Job Summary
Identifies sources of medications and medication programs for eligible
patients.
Responsibilities
Prepares and disseminates criteria to be used in obtaining free prescription
medications for patients.
Communicates with pharmaceutical companies to obtain approvals. Processes paperwork and maintains computerized patient/program records. Reconciles Medicaid and third-party insurance payments. Demonstrates the ability to staff all Pharmacy Assistant assignments and
efficiently completes all associated responsibilities.
Documentation of all patient and other interactions, processes including
patient services
Inventory Management including outdates, reports and communication of
current formulary to other agencies.
Assists (within scope of practice) with patient and staff education,
resident/student training, peer interviewing, and process improvement.
Demonstrates a thorough working knowledge of pharmacy systems and
processes in order to promote 200% accountability, High Reliability and
Relationship Based Care.
All other responsibilities as assigned by Pharmacy Executive Director,
Pharmacy Managers, Pharmacy Coordinator or Pharmacist on Duty.
Other Duties as assigned
Work Experience
Qualifications :
Healthcare/Pharmacy experience preferred.
We take great care of careers.
With locations around the state, Hartford HealthCare offers exciting opportunities for career development and growth. Here, you are part of an organization on the cutting edge – helping to bring new technologies, breakthrough treatments and community education to countless men, women and children. We know that a thriving organization starts with thriving employees– we provide a competitive benefits program designed to ensure work/life balance. Every moment matters. And this is your moment.