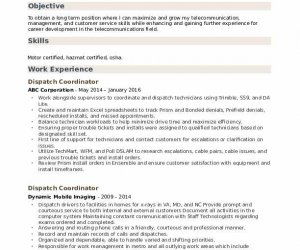 Operations Coordinator/Dispatcher
$50k – $60k 0.03% – 0.1%
About Flower Company
We are a wholesale cannabis membership club. Our members pay $119 to get cannabis delivered to their door at half the cost of a dispensary. We are live in Los Angeles, San Francisco, East Bay, Marin, Humboldt, Sacramento, and Vallejo. We're expanding quickly to cover all major California population centers in 2019.
Flower Company is backed by some of the best investors in Silicon Valley and cannabis industry insiders. We're building a world class marketing team and great design is key to growing our brand. Join the team as our first Operations Coordinator and grow with us.
About This Role
This role will report to our General Manager and work cross functionally to support the company's delivery operations and ensure that every customer has a great user experience. As an integral part of the operations team, the Operations Coordinator will have the opportunity to impact all aspects of operations, with the focus on inventory management, delivery optimization in OnFleet, and providing support to drivers completing deliveries. The job is perfect for someone with experience at a fast-growing startup that takes initiative and learns quickly.
You are a hard-working, self-starter who can excel in high-pressure situations. You are detailed-oriented, learn quickly and have great communication skills. You can multi-task and adapt quickly to changing circumstances and unforeseen obstacles. You understand the importance of teamwork and enjoy working with others.
Duties
Schedule and optimize customer deliveries in OnFleetProvide real-time support for drivers completing deliveries to customersMonitor deliveries in real-time and proactively address issues as they occurMonitor communications channels between our partners and drivers to address issuesLog operational issues and draft ideas for improvements to our operations processesWork with the rest of the Operations team to ensure all of our customers have a great user experienceThe ideal candidate has a service-oriented mindset!
Experience And Skills
Prior experience working with OnFleet or other delivery management software would be idealProficiency in Excel / Google Sheets / AirtableHighly adaptive and quickly able to learn new software & technologyA can-do, optimistic attitudeSelf-motivated, responsible and adaptableExcellent communication, organizational and problem-solving skillsComfortable interacting with customers, partners and third-party vendors on the phoneAvailable to work afternoon/evening shifts, including some weekends and holidays