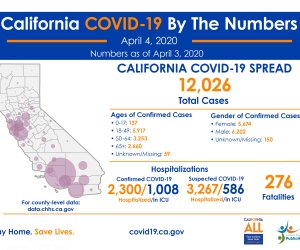 Job Summary
Job Summary
The Compliance and Enforcement Coordinator for the Office of Medical Cannabis (OMC) is responsible for coordinating research aspects involved in implementing new and future statutory and rule requirements that pertain to the state's medical cannabis program. In coordinating with the OMC Compliance and Enforcement Inspector, conduct inspections and necessary enforcement procedures for Minnesota's two registered medical cannabis manufacturers, including cannabis patient centers, and approved medical cannabis testing laboratories.
Qualifications
Minimum Qualifications
Two years of professional experience in compliance and regulatory activities or related field
Experience must include assessing/assuring compliance with state or federal laws, regulations or guidelines and investigations
Preferred Qualifications
Bachelor's degree in public health or related field
Three or more years performing compliance and regulatory inspections or evaluations
Knowledge of federal and state laws relating to medical cannabis as well as the medical cannabis industry
Strong writing skills sufficient to draft memos, briefs, correspondence, investigative write-ups, administrative penalty summaries, etc.
Knowledge and understanding of the legislative process as well as regulatory experience as it pertains to rule writing and enforcing regulations
Demonstrated experience in coordinating and executing multiple tasks and activities in order to effectively manage complex investigations and enforcement proceedings
Additional Requirements
This position requires successful completion of a background check
Must possess a valid Class D driver's license
Application Details
Why Work For Us
Come work for one of the best public health systems in the nation and you will contribute to our mission to protect, maintain and improve the health of all Minnesotans. We are working hard to achieve our vision for health equity in Minnesota, where all communities are thriving and all people have what they need to be healthy. Our collaborative, mission-driven work environment is a major factor in promoting a high level of employee health awareness, employee longevity and job satisfaction.
We offer a competitive benefits package including employee and family health and dental insurance, life insurance, disability insurance, health promotion programs, pre-tax benefits, vacation leave, sick leave, paid holidays, deferred compensation, retirement benefits, and more!
How To Apply
Click "Apply" at the bottom of the page. If you have questions about applying for jobs, contact the job information line at 651-259-3637.
For additional information about the application process, go to http://www.mn.gov/careers.
Contact
If you have questions about the position, contact Bill Ziegler at [email protected]
If you are a Connect 700 applicant, please email your certificate and the Job posting ID# to [email protected] the position close date.
If you are an individual with a disability and need an accommodation for an interview, you may contact the Department of Health ADA Coordinator at [email protected]
AN EQUAL OPPORTUNITY EMPLOYER
The State of Minnesota is an equal opportunity, affirmative action, and veteran-friendly employer. We are committed to providing culturally responsive services to all Minnesotans. The State of Minnesota recognizes that a diverse workforce is essential and strongly encourages qualified women, minorities, individuals with disabilities, and veterans to apply.
We will make reasonable accommodations to all qualified applicants with disabilities. If you are an individual with a disability who needs assistance or cannot access the online job application system, please contact the job information line at 651-259-3637 or email [email protected]. Please indicate what assistance you need.
Job Title: Office of Medical Cannabis Compliance & Enforcement Coordinator – State Program Administrator Senior
Location: St. Paul
Job ID: 39628
Regular/Temporary: Unlimited
Full/Part Time: Full-Time
Who May Apply: This vacancy is open for bids and for all qualified job seekers simultaneously. Bidders will be considered through 03/24/2020.
Date Posted: 03/18/2020
Closing Date: 03/31/2020
Hiring Agency/Seniority Unit: Minnesota Department of Health (MDH)
Hiring Agency: Minnesota Department of Health (MDH)
Division/Unit: Office of Medical Cannabis / Operations Unit Staff
Work Shift: Day Shift / 8:00am – 4:30pm
Work Hours: Day Shift / 8:00am – 4:30pm
Work Shift/Work Hours: Day Shift / 8:00am – 4:30pm
Days of Work: Monday – Friday
Travel Required: Up to 25%
Salary Range: $23.44 – $34.38/hourly; $48,942 – $71,785/annually
Classified Status: Classified
Bargaining Unit/Union: 214 – Professional Employees (MAPE)
Job Class: State Program Administrator Senior
Working Title: OMC Compliance & Enforcement Coordinator