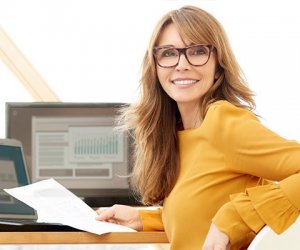 Our business is hiring an office manager to join our growing team. We're looking to invest in a candidate who is interested in team leadership, upward mobility, and the opportunity to work in a fast-paced, high-energy work environment. You'll be in charge of our administrative staff, oversee day-to-day operations, and ensure our business is running smoothly. If you're a systems thinker with a passion for building the best team, we can't wait to see your application.
Compensation
$25 hourly
Responsibilities
Execute other office administration and human resources tasks as assigned Keep office systems running smoothly including ordering office supplies, organizing filing systems, maintaining office equipment, optimizing the organizational budget, and scheduling meetings Lead office management including day-to-day operations, directing administrative assistants, and other secretarial duties Facilitate office policies and procedures, ensuring they meet our organization's standards Maintain front-facing relationships with customers, contractors, service providers, and vendors Qualifications:
High school graduate, G.E.D. recipient, or equivalent Must possess exemplary problem-solving, communication, and time management skills Familiarity with Microsoft Office or similar systems 2 years of management experience or similar work experience required About Company
PEOPLE'S OC is Southern California's largest cannabis retail store. As an industry-leading cannabis company, PEOPLE'S OC provides high-quality products and excellent customer service to recreational and medical customers in the Orange County area. PEOPLE'S OC prides itself on its knowledgeable staff, sustainable business practices, community involvement, and close relationships with farmers and vendors.
Our retail store in Orange County is currently hiring new employees. Grow with us!