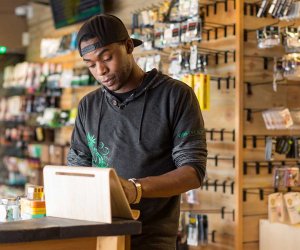 Global Indemnity
The Manager – Cannabis Products serves as the primary point-person and business leader for Global Indemnity's various cannabis-related insurance products. This individual will develop strategic, operational, and tactical plans that are designed to achieve and exceed established production and profitability goals. This person will also serve as a liaison for all departments and external relationships related to cannabis-related insurance products.
This individual must demonstrate a strong customer focus with a sense of urgency balanced with core property & casualty technical skills that enables the management, oversight, and underwriting of this business. The position works under broad direction and significant authority on complex accounts and has developed significant technical knowledge in property & casualty underwriting. Provides guidance and leadership underwriters and other supporting departments, as needed.
Responsibilities
Working with management, act as primary day-to-day business owner of product development, product management, and underwriting guidance for cannabis-related insurance products Serve as the in-house "expert" on all topics related to cannabis Work with other underwriting and marketing departments already engaged in writing cannabis-related insurance products Identify and develop new revenue distributions Develop and maintain business relationships with key agency partners Monitor and evaluate performance of product, competitor products, and key legal & political developments Travel regularly to industry seminars, events, and agency partners Accountability for the production and profitability of cannabis-related insurance products Educate/train distribution on product, workflows, and enhancements Hire, train, and manage new underwriters, as needed
Requirements
5+ years Property and Casualty Underwriting experience required including technical background in general liability and property risks; experience underwriting Excess and Surplus lines preferred Experience working with wholesale brokers/managing general agents preferred Frequent travel expected (25% or more) Excellent interpersonal and communication skills Excellent analytical skills Excellent organizational and time management skills Bachelors degree or equivalent experience required. Professional designations (CPCU, AU, etc.) are a plus The ability to download the companies VPN software onto a personal computer to allow for remote work as needed.