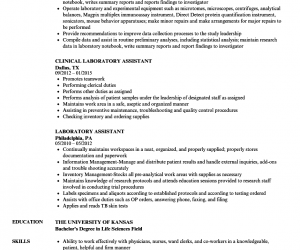 LABORATORY ASSISTANT 1
Classification
JOB DESCRIPTION
Full (benefits)
Reports To
Laboratory Manager
Chestertown, NY
Objective
Performs laboratory refining tasks to assist in production of various medical marijuana products.
Essential Functions
Set up, adjust, and operate laboratory equipment and instruments such as filtration equipment, roto vapor, microscopes, hydrometer, centrifuge, agitators, viscometer, chemical balance scales, autoclave, and other equipment. Work with laboratory manager to produce high quality Medical Marijuana products, samples, etc. Assist in product filling, bottling, and labeling. Keep accurate manufacturing records and follow SOPs. Clean and sterilize laboratory equipment. Prepare chemical solutions according to standard formulas.
Competencies
Ability to follow and adhere to strict protocols Documentation skills needed to ensure that all steps of any procedure are recorded and are compliant with New York State Department of Health regulations Ability to work collaboratively within the manufacturing department Ability to maintain a sanitary work environment Organizational skills and multitasking Comfortable working in a fast-paced environment. Comfortable working with medical cannabis and similar products. Must be a team player
Supervisory Responsibilities
This position does not have supervisory responsibilities.
Work Environment
This is a lab position and will require movement thorough the lab in order to complete duties. Laboratory Assistant will be responsible for the cleanliness and compliance of the laboratory. Laboratory Assistant my come in contact with hazardous materials within the laboratory.
Travel
Travel is not required as a part of this job. This position will operate exclusively out of the Etain LLC Manufacturing Facility in Chestertown, NY.
Preferred Education And Experience
Bachelor's Degree in science related field or Associates Degree laboratory experience. 1-2 years related experience and or training Equivalent combination of education and experience (Associates Degree with 3 years laboratory experience) Laboratory Experience highly preferred
Other Duties
Please note this job description is not designed to cover or contain a comprehensive listing of activities, duties or responsibilities that are required of the employee for this job. Duties, responsibilities and activities may change at any time with or without notice.