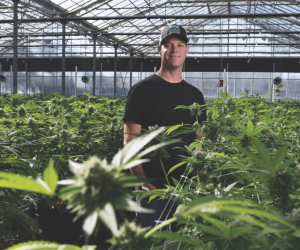 JOB SUMMARY: Reporting to the Analytical Lab Manager, the Laboratory Supervisor is responsible for direct oversight for the day-to-day operations within the laboratory with a focus on quality and safety standards within a lab. The Lab Supervisor is accountable to know and follow the company policies and standards, lead through example in the lab, and live the values of the organization while supporting the rapid growth the company compliance with the ISO/IEC 17025 and BCC standards.
Compensation: $70-80K, depending on experience  Duration: direct hire, full time    ESSENTIAL DUTIES & FUNCTIONS Manage inside operations, including production, process evaluation and monitoring Work closely with the Quality team to assure prep and SOP compliance Improve our service and delivery to our Customers Manage laboratory costs related to all operations activities including equipment, labor and supplies Monitor and manage facilities and equipment and keep both in sufficient working order Ensure a safe work environment within the lab Management responsibilities including, but not limited to: involved in hiring and termination decisions, coaching and development, rewards and recognition, performance management and staff productivity, and daily operations of multiple levels of staff and multiple functions/departments across matrix organization Evaluate both OOS & CAPA reports with the Laboratory Manager and Quality department. Provide opinions and interpretations when necessary regarding the quality and meaning of analytical data contained within analytical reports provided to clients. Other duties as assigned or requested   Skills, Abilities & Competencies: Must have a positive and supportive attitude. Must be able to work in a teamwork oriented working environment. Excellent computer skills in a Microsoft Windows environment, including Word, Excel           and PowerPoint. Effective oral and written communication including ability to communicate with individuals in differing roles including employees, customers, and vendors. Excellent interpersonal skills. Excellent organizational skills. Ability to prioritize tasks and maintain a strong work ethic. Proven leadership competencies.   EXPERIENCE & EDUCATION Bachelor's degree in related field from a four-year college or university; Minimum 5 years of relevant industry and laboratory operations experience including management experience Advanced degree preferred Advanced knowledge of principles, terminology, practices, techniques and instrumentation commonly used in a laboratory setting Collaborative work approach aligned with corporate values Prior Cannabis experience preferred
HBG provides equal employment opportunities to all employees and applicants for employment and prohibits discrimination and harassment of any type without regard to race, color, religion, age, sex, national origin, disability status, genetics, protected veteran status, sexual orientation, gender identity or expression, or any other characteristic protected by federal, state or local laws.  This policy applies to all terms and conditions of employment, including recruiting, hiring, placement, promotion, termination, layoff, recall, transfer, leaves of absence, compensation and training. Applicants, with criminal histories, are considered in a manner that is consistent with local, state and federal laws.