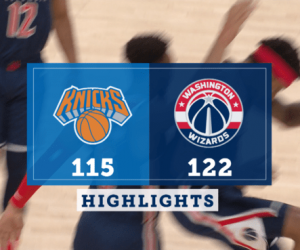 NorCal Cannabis is one of California's largest vertically integrated cannabis companies, with operations ranging from seed to store. In every facet of our business we maintain our relationship with cannabis as a force for good. We commit to professionalism, integrity, and high standards of productivity. As our company grows we require a diverse team of exceptional individuals to meet our objectives and achieve our goals.
We are looking for a candidate that loves a fast paced, well organized and efficient department, Whom is looking to join our state of the art jarring and bagging production line. Our packaging department moves together throughout the day as a cohesive team creating systems, applying techniques and providing solutions in an efficient and safe manner. We are proud of both the product that we package as well as the precision and efficiency in which it is executed. Above anything else we create a safe and friendly environment that allows our employees to reach their true potential every day.
What you'll do
Monitoring machinery and ensuring that it is running at maximum efficiency and correctlyParticipating in and accountable for quality control along the production lineInspecting product in final form before shipmentFilling out related paperwork to production lineMatching and tracking ID numbers to the correct product and final destinationCleanliness of the production line and production spaceMinor adjustments to machinery as well as some preventive maintenance
Physical Demands
Remaining on your feet for the majority of the shiftAble to lift 25lbs regularly, 50lbs infrequentlyAbility to focus during repetitive tasksHand and finger dexterity required for extended periodsConsistent hand-eye coordinationWearing eye protection, gloves, hairnet and other personal protective equipment as the job requiresWork in close conjunction with and around machinery
What We Need
Experience working a production line (with machinery) is preferred: I.e. weight machines, capping machines, conveyor belts, label application, printers, etc. Working on, adjusting and fixing machinery related to a production lineQuality control experience in marijuana, food or other clean industries Competent at problem solving under pressure of production quotasGood time management and efficient work flow
Environment
Air conditioned climate-controlled buildingStrong odors from productLoud noises from machinesHigh paced environment with constant motion Hours of operation 2pm-8pm or awhat we bring to the table
Our co-workers are a close-knit, intelligent, and motivated teamWe care about you. We offer a competitive health, dental, and vision insurance for employees and their dependents.We value diversity and inclusivity.We are an equal opportunity employer and do not discriminate based on race, religion, color, national origin, gender, sexual orientation, age, marital status, veteran status, or disability status.
Please send a cover letter, resume, and LinkedIn profile.
This position will be based in one of our corporate offices located in Santa Rosa, CA. Compensation is dependent on experience.