Part Time
Anywhere
Applications have closed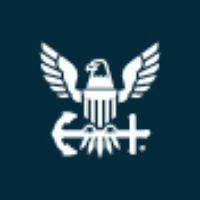 United States Fleet Forces Command
Duties
Summary
This is a public notice flyer to notify interested applicants of anticipated vacancies. Applications will not be accepted through this flyer. Interested applicants must follow the directions in the "How to Apply" section of this flyer to be considered. There may or may not be actual vacancies filled from this flyer. Notice of Result letters will not be sent to applicants who respond to this flyer.
Responsibilities
Supports Information Systems Security (ISS) in the development, implementation and monitoring of policies, instructions, and procedures. Assures sensitive unclassified and classified information is protected. Maintains and updates the IS security Intranet website content. Reviews all security documentation, document markings and monitoring of policies. Performs periodic audits of IS security procedures, prepares documentation of deficiencies noted and initiates corrective actions to ensure compliance.
Travel Required
Occasional travel – You may be expected to travel for this position.
Supervisory status
No
Promotion Potential
12 Job family (Series) Requirements
Conditions of Employment
Must be a US Citizen. Must be determined suitable for federal employment. Must participate in the direct deposit pay program. New employees to the Department of the Navy will be required to successfully pass the E-Verify employment verification check. To learn more about E-Verify, including your rights and responsibilities, visit www.dhs.gov/E-Verify/. Within the Department of Defense (DoD), the appointment of retired military members within 180 days immediately following retirement date to a civilian position is subject to the provisions of 5 United States Code 3326. Males born after 12-31-59 must be registered for Selective Service. You will be required to obtain and maintain an interim and/or final security clearance prior to entrance on duty. Failure to obtain and maintain the required level of clearance may result in the withdrawal of a job offer or removal. You may required to do Overtime/Shift/Weekend/Holiday Work/Rotating Shifts. Successful completion of a pre-employment drug test (including marijuana) is required. A tentative offer of employment will be rescinded if you fail to report to the drug test appointment or pass the test. You will be subject to random testing You are will be required to do a physical.
Qualifications
Your resume must also demonstrate at least one year of Specialized experience at or equivalent to the GS-11 grade level or pay band in the Federal service or equivalent experience in the private or public sector. Specialized experience must demonstrate the following:
Monitors, overseas and ensure audits (monitoring of firewall logs, intranet access and intrusion detection systems (IDS). Monitors and troubleshoots system hardware and software configuration control. Safeguards need to know criteria, physical storage and control, transmit, transfer, reproduce, downgrade and destroy information. Conducts investigations of suspected security violations, inadvertent disclosure matters, conducts interviews, seizes evidence and completes all reports. Supports request to participate in Inspector General (IG) Inspections and other random audits as requested. Attention to Detail – Develop systems security contingency plans and disaster recovery procedures. Customer Service – Provides guidance and technical assistance concerning the implementation of security protection mechanisms to all shipyard information technology specialists, assigned employees and contractor personnel. Oral Communication – Communicate IS technical requirements to non-IS technical personnel. Problem Solving – Conducts investigations of suspected security violations.
Additional qualification information can be found from the following Office of Personnel Management website:
Experience refers to paid and unpaid experience, including volunteer work done through National Service programs (e.g., professional, philanthropic, religious, spiritual, community, student, social). Volunteer work helps build critical competencies, knowledge, and skills and can provide valuable training and experience that translates directly to paid employment.
Education
This job does not have an education qualification requirement.
Additional information
2, Which Include
This position has been designated as a Cyber IT/Cybersecurity Workforce position in specialty area (612 – SECURITY CONTROL ASSESSOR) and as a condition of employment incumbent of the position are required to comply with the DON Cyber IT/CSWF Program requirements of SECNAV M-5239.
Earn and maintain appropriate credentials from the Cyber IT/CSWF Qualificaton Matrix (described in SECNAV M-5239.2) associated with the specialty area and level commensurate with the scope of major assigned duties for the position to which you are assigned, and; Participate in a continuous learning program as described in SECNAVINST 1542. A minimum of 40 hours of Cyber IT/CSWF related continuous learning annually documented in a current individual development plan signed by both the employee and supervisor.
This position is covered by the Department of Defense Priority Placement Program.
Several vacancies may be filled.
A tentative offer of employment will be rescinded if the selectee fails to meet the pre-employment requirements, including failure to report to any of the scheduled appointments.
Federal annuitant information: The selection of an annuitant is subject to the Department of Defense and Department of the Navy policy on the employment of annuitants. Policy information may be found at:
How You Will Be Evaluated
You will be evaluated for this job based on how well you meet the qualifications above.
In order to qualify for this position, your resume must provide sufficient experience and/or education, knowledge, skills, and abilities to perform the duties of the specific position for which you are being considered. Your resume is the key means we have for evaluating your skills, knowledge, and abilities as they relate to this position. Therefore, we encourage you to be clear and specific when describing your experience.
As vacancies occur, the Human Resources Office will review your resume to ensure you meet the hiring eligibility and qualification requirements listed in this flyer. You will be rated based on the information provided in your resume, along with your supporting documentation.
If selected, you may be required to provide additional supporting documentation.
If after reviewing your resume and supporting documentation, a determination is made that you inflated your qualifications and/or experience, you may be found ineligible/not qualified.
Please follow all instructions carefully. Errors or omissions may affect your rating or consideration for employment.
All qualification requirements must be met before being considered for any vacancies.
Background checks and security clearance
Security clearance
Drug test required
Yes
Position sensitivity and risk
Trust determination process Required Documents
A complete resume is required. Your resume must show relevant experience, job title, duties and accomplishments. Your resume must show complete information for each job entry to support minimum qualifications. The following information should be provided in your resume, but it is acceptable to provide elsewhere in your application package: employer's name, starting and end dates (Mo/Yr), hours per week, and pay plan, series and grade level (e.g. GS-0201-09) for relevant federal experience.TIP: A good way to ensure you include all essential information is to use the Resume Builder in USAJOBS to create your resume.
Are you claiming membership in any professional organizations, or possession of a license, certificate or credentials? Check the Conditions of Employment section above to see if any are required. If you claim membership, license, certification, or credentials, you must submit a copy of said document in your application package.
Are you using education as a substitute for some or all of the experience requirement? Is there a basic education requirement for this position? Check the Education section above to see what is allowed and what is required. Any claims you make in your resume or assessment questionnaire regarding education or degrees MUST be supported by official or unofficial transcripts or a list of courses, grades earned, completion dates, and quarter and semester hours earned issued from your school. While unofficial transcripts are acceptable for initial application, an official transcript will ultimately be required if you are selected for the position. You may submit a copy your degree(s) if specific coursework does not have to be verified.
If You Are Not Sure Of Your Preference Eligibility, Visit The Department Of Labor's Website
Are you a veteran claiming 5-point veterans' preference or claiming sole survivorship preference. You must submit a copy of your latest DD-214 Certificate of Release or Discharge from Active Duty (any copy that shows all dates of service, as well as character of service [Honorable, General, etc.] is acceptable) OR a VA letter that shows dates of service or service connected disability AND character of service. If you have more than one DD-214 for multiple periods of active duty service, submit a copy for each period of service. If you were issued a DD-215 to amend aforementioned information on the DD-214 you must submit that too.
Are you a disabled veteran or claiming 10-point veterans' preference?
If you are eligible to claim 10 point veterans preference you must submit a DD-214 Certificate of Release or Discharge from Active Duty as described above for 5-point preference.
You must also provide the applicable supporting documentation of your disability (e.g. disability letter from the VA) as described on Standard Form-15 (SF-15).
Are you an active duty service member? Active Duty Service Members are required to submit a statement of service printed on command letterhead and signed by the command. The statement of service must provide the branch of service, rate/rank, all dates of service, the expected date of discharge and anticipated character of service (Honorable, General, etc.).
Documents submitted as part of the application package, to include supplemental documents, may be shared beyond the Human Resources Office. Some supplemental documents contain personal information such as SSN and DOB and some documents such as military orders and marriage certificates may contain personal information for someone other than you. You may sanitize these documents to remove said personal information before you submit your application. You must provide an un-sanitized version of the documents if you are selected. Benefits
A career with the U.S. Government provides employees with a comprehensive benefits package. As a federal employee, you and your family will have access to a range of benefits that are designed to make your federal career very rewarding.
Eligibility for benefits depends on the type of position you hold and whether your position is full-time, part-time, or intermittent. Contact the hiring agency for more information on the specific benefits offered. How to Apply
Interested Applicants Must Submit RESUME/APPLICATION Packages To
Facsimile applications will not be considered.
All resumes/applications must be received no later than the close date of this flyer.
It is the applicant's responsibility to verify that all information in their resume and documents, are received, legible, and accurate. HR will not modify answers/documents submitted by an applicant.
Failure to submit a complete application package will result in an ineligible rating and loss of consideration.
Agency contact information
Sarah Desimone
Phone
Email
Address
PORTSMOUTH NAVAL SHIPYARD
HRO Building 44/1
Portsmouth, NH 03804-5000
US
Next steps
Qualified applicants will be referred to the hiring manager. The selecting official may choose to conduct interviews.
Our evaluation will be based on the information you provide. You should expect that we will verify performance, suitability, and security information and take that information into account in making employment offers. Fair & Transparent
The Federal hiring process is setup to be fair and transparent. Please read the following guidance.
Equal Employment Opportunity Policy
The United States Government does not discriminate in employment on the basis of race, color, religion, sex (including pregnancy and gender identity), national origin, political affiliation, sexual orientation, marital status, disability, genetic information, age, membership in an employee organization, retaliation, parental status, military service, or other non-merit factor.
Reasonable Accommodation Policy
Federal agencies must provide reasonable accommodation to applicants with disabilities where appropriate. Applicants requiring reasonable accommodation for any part of the application process should follow the instructions in the job opportunity announcement. For any part of the remaining hiring process, applicants should contact the hiring agency directly. Determinations on requests for reasonable accommodation will be made on a case-by-case basis.
A reasonable accommodation is any change to a job, the work environment, or the way things are usually done that enables an individual with a disability to apply for a job, perform job duties or receive equal access to job benefits.
Under the Rehabilitation Act of 1973, federal agencies must provide reasonable accommodations when:
An applicant with a disability needs an accommodation to have an equal opportunity to apply for a job. An employee with a disability needs an accommodation to perform the essential job duties or to gain access to the workplace. An employee with a disability needs an accommodation to receive equal access to benefits, such as details, training, and office-sponsored events.
You can request a reasonable accommodation at any time during the application or hiring process or while on the job. Requests are considered on a case-by-case basis.
Learn more about
Legal and regulatory guidance
This job originated on