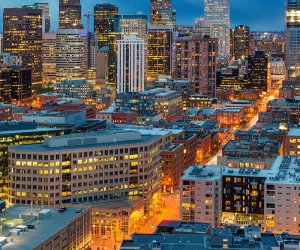 Job HighlightsDeacom is at the forefront of ERP technology, implementing solutions in our single-system model globally. Our Implementation Consultants are the first impression that our customers have into Deacom's operations and culture, and therefore critical to the success of the business.
Be the point person as the primary representative and go-to resource for new customers implementing the all-inclusive DEACOM ERP platform.Collaborate directly with internal resources to deliver industry standard, best practice solutions to Deacom's customers.Gain valuable experience working in markets such as Pharmaceuticals and Nutraceuticals, Food and Beverage, Cosmetics, Distribution, Adhesives and Sealants, and Cannabis.Travel to customers domestically and internationally, average 50%, understanding business processes and delivering training for customers using DEACOM.Engineer DEACOM solutions based on complicated customer business requirements.Drive Key Performance Indicators (KPIs) to help customers understand and continuously improve their business.
Some of the perksWe offer a casual dress code and flexible working hours to fit with your life.Performance-driven career advancement opportunities.Understand your individual impact through peer-driven training.We've got you covered for lunch every Friday!Have an idea? Run with it! We welcome and encourage people who like to think outside the box, finding new solutions to industry challenges.Active benefits on your first day of employment!Our office has a wide range of collaborative and breakout spaces. If you need a space where you and several others need to think things through on a whiteboard, you've got it. The Typical SkillsA Bachelors degree or equivalent work experience.Prior experience in supply chain, manufacturing, or logistics.Prior experience in software implementation or consultation.Elevated attention to detail and organization.Good presentation and communication.  Bonus PointsFluent in a foreign language. (We're growing!)Experience working with a customer on business process improvement projects.Experience in using Microsoft SQL Server query, views, and stored procedures.Prior experience in project management, specifically using MS Project or other project planning tools.Proficiency in MS Visio, designing process mappings and flowcharts to illustrate workflows. This job is not a remote position and is located in Centennial, CO. Relocation assistance is not available but anyone is welcome to apply. Deacom, Inc. does not sponsor employment visas. Recruiters, please do not respond to this posting. Deacom Inc. is an Equal Opportunity Employer.