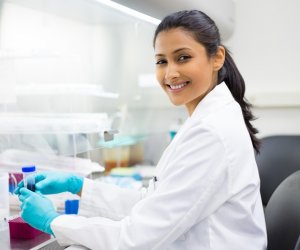 HPLC Chemist- Near Ann Arbor, MI
Check out www.scientificsearch.com for all of our current needs.
Our client is a contract testing and production lab that analyzes cannabis flower and cannabis products for a variety of different lab tests. Our team is looking for a HPLC Chemist to perform potency testing on customer samples according to approved laboratory methods using proper analytical technique and advanced instrumentation.
Specific Responsibilities
Perform potency tests on HPLC instrumentation following laboratory standard operating procedures and ensuring adherence to quality assurance and quality control requirements. Assess data compliance and validity using established quality assurance and quality control protocol to ensure that all work is performed and documented properly and in compliance with internal procedures and regulatory requirements. Use the laboratory's Laboratory Information Management System (LIMS) to report results obtained from various analyses. Assist the Scientific Director with project management and other direct analytical needs of the laboratory as needed. Evaluate laboratory methods, processes, and instrumentation to identify areas of improvement and development.
Requirements
A Bachelor's Degree from a four-year accredited college or university in the chemical, environmental, or biological sciences and at least 2 years' experience using HPLC. Experience working in a production lab is preferred. Proficient with electronic applications including MS Word, MS Excel, etc.
For immediate consideration, email [email protected] and mention Job#14530