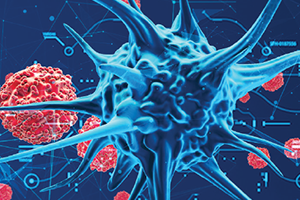 Hematology- Oncology Opportunity
Eastern Connecticut Hematology/Oncology Associates isseeking a Board Certified/Board Eligible Hematologist-Oncologist to join our practice in Norwich, CT.
Eastern Connecticut Hematology/Oncology Associatesisthe leader in comprehensive adult cancer care and research and is proud to provide expert hematology and oncology care to patients across Eastern Connecticut for over 30 years. Our goal to provide patients and their families with access to the latest treatments and resources in a personalized and compassionate manner. We are a private practice, with the benefits of affiliations with top hospitals in the area. We are independently owned, meaning your needs come first. We go the extra mile to deliver outstanding, cost-efficient care, and ongoing emotional support.
We pride ourselves on several key principles. ECHO Associates uses the 5 C's to guide our mission:
Comprehensive – Leading the way in cancer care with exceptional physicians, nurses, counselors, and staff who focus on you, not just your disease Cutting-edge– Providing our patients with the latest treatment options, clinical trials, and resources Compassionate– Holding your hand at every step from diagnosis through the treatment Convenient– Providing onsite labs, infusion services, dispensary, and counseling services to our patients Cost-effective– Serving as the only private oncology practice in the area, focused on reducing your costs and keeping your best interests at heart
In 2020, ECHO joined OneOncology – a partnership of the nation's leading private community oncology practices with a mission of driving the future of cancer care through a patient-centric, physician-led, data-driven and technology-powered model.
About The Role
Position responsibilities include the clinical care of outpatient and inpatient consultations as well as treatment of cancer using chemotherapy or other medications, such as targeted therapy or immunotherapy. The ideal candidate will be board certified/board eligible and have excellent clinical training. Physicians who are currently in fellowship training are encouraged to apply.
Why Norwich, CT?
Norwich, called "The Rose of New England", is a city in New London County, Connecticut. The Yantic, Shetucket, and Quinebaug Rivers flow into the city and form its harbor, from which the Thames River flows south to Long Island Sound. Norwich was one of the largest cities in the Colonies during the 18thcentury and a center of wealth, commerce and influence. Norwich is the home to important historic figures that played a direct role in the Revolutionary War.
Norwich also contains many parks and recreation opportunities for those who enjoy hiking, biking, golf, boating, swimming and year-round Ice skating. The city is also known as one of the premier entertainment destinations in the Northeast. Within minutes of Norwich, you can enjoy at the two casinos, The Foxwoods Resort Casino and Mohegan Sun. The Foxwood Resort Casino, which is the largest resort casino in North America offers a vast array of gaming in six casinos; AAA Four-Diamond hotels, restaurants from gourmet to express, world-renowned spas, awarding-winning golf, state-of-the-art theaters, and exclusive retailers.
Minutes to the south of Norwich Is the beautiful Connecticut shoreline boasting a long history of ship building and recreational boating. Just to the north, Is the state capital of Hartford where you can find many cultural activities.
Norwich Is conveniently located between New York city and Boston making each of these metropolitan cities within a 2-hour drive.
Recruitment Package
Competitive Base Salary + Production Incentives Relocation Assistance Generous Benefits Package
If you would like more information on this opportunity, please email [email protected] you can reach me directly at 251-656-5265. I look forward to hearing from you!
Please check our website at http://echoassociates.org