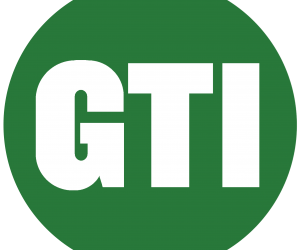 Green Thumb Industries (GTI)
About Green Thumb Industries
Green Thumb Industries (GTI), a national cannabis consumer packaged goods company and retailer, is dedicated to providing dignified access to cannabis while giving back to the communities in which they serve. GTI manufactures and distributes a portfolio of branded cannabis products including Rythm, Dogwalkers, The Feel Collection, incredibles and Beboe, among others. The company also owns and operates rapidly growing national retail cannabis stores called Rise™ and Essence. Headquartered in Chicago, Illinois, GTI has 13 manufacturing facilities, licenses for 95 retail locations and operations across 12 U.S. markets. Established in 2014, GTI employs approximately 1,400 people and serves thousands of patients and customers each year. GTI was named a Best Workplace 2018 by Crain's Chicago Business. More information is available at GTIgrows.com .
The Role
We are in search for a Head Grower to manage and direct our grow facilities and operations in Oglesby, IL. We're looking for someone who lights up the charts when it comes to ensuring efficiency, refining procedures, and keeping morale sky-high. A natural leader, the Head Grower will be deeply involved in the training and education of grow staff members as well as in the continual process of reviewing operating procedures, guidelines, and policies. We're looking for someone with a bit of a creative strain who can help develop cultural norms and organizational tools for the grow team and its daily tasks. Finally, any good manager knows that running a smooth cultivation center is a joint effort—and the person in the Head Grower position will serve as the vital link between the grow team and the General Manager in Oglesby and corporate GTI.
Responsibilities
Manage and coordinate the daily grow operations and Grow process, including: taking clones, potting, transfers, watering, mixing, flower blocks, spraying, cleaning, maintenance, harvesting and schedules/timelines for each, equipment requirements and training/ development.Supports the General Manager with all compliance issues related to the Grow department.Supports the General Manager and HR/Compliance Manager in tracking the Grow department's budget.Ensures constant updates are provided for any and all Grow-related equipment.Utilizes Grow labor force effectively to meet operating budgets.Conducts studies, identifies problems, recommends alternatives and implements solutions in coordination with the CEO.Continually reviews current systems for operational efficiency.Participate in developing and implementing rules, regulations, policies, and procedures to advance GTI's mission, vision, goals, and objectives for the grow teamManage, supervise and direct the activities of assigned staff; make recommendations regarding hiring, discipline, termination or advancement of employees. Assign work and monitor progress; guide, train and develop employees in the accomplishment of their duties and goals through professional growthDirect and assist management of grow schedules, personnel and quality assurance practicesAssure compliance with local, state, and federal licensing requirementsAccurate data entry in inventory tracking systemsWill be required to be on-call and to respond to emergency situations at any time. This may include scheduling issues, potentially covering a vacant shift, facility issues and/ or human resources requirements.Other duties as assigned
Qualifications
Bachelors Degree in Horticulture, Agriculture, related science degree and 5+ years managing professional production agriculture environment, Masters Degree preferred. 5+ years of commercial greenhouse cultivation experienceProven strategic experience in overseeing all aspects of professional production BigAg environments including equipment handling, production operations, processing and executionKnowledgeable of growing methods including micronutrients, beneficial bacteria, and nutrient implementationKnowledge of plant diseases, insects, and fungi, as well as plant treatment optionsStrong knowledge of plant varieties with high yield and /or disease and insect resistant characteristicsCannabis growing experience preferred, not requiredExperience building and managing high performance teams.Highly motivated, self-directed, innovative and able to work independently or among teams with keen judgement, common sense and resourcefulnessAdapts and thrives in a demanding, start-up, fast-paced environmentPossesses a high level of critical thinkingOperates with a high level of professionalism and integrity, including dealing with confidential informationMust understand and comply with the rules, regulations, policies, and procedures of GTIMust have a solid understanding of the Medical Marijuana laws, rules and regulations set forth by the state; a pursuit to further their understanding and knowledge of the industry and the laws
Additional Qualifications
Must pass any and all required background checks Must be and remain compliant with all legal or company regulations for working in the industry Must be a minimum of 21 years of ageMust be approved to receive an Agent badge
Working Conditions
While performing the duties of this job, the employee is regularly required to perform grasping, talking, hearing, seeing and repetitive motions.PHYSICAL DEMANDS: May be required to stand and/or walk for extended periods of time. Must be able to lift, carry and balance up to 75 pounds (200 pounds with assistance)
At GTI we believe that our corporate community should be a reflection of the communities we serve. We are dedicated to fostering an inclusive culture that celebrates diversity across race, sex, age, gender identity, sexual orientation, disability, nationality, religion, experience, and thought—not only because it is right, but because it makes us better. Our mission—the right to wellness—informs our commitment to champion economic opportunities in communities disproportionately affected by the war on drugs through employment and community involvement. GTI is proud to be an equal opportunity workplace.
We can't wait to meet you.