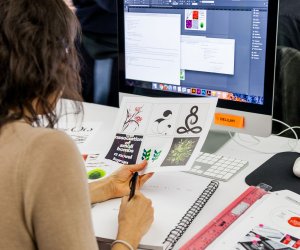 Description
About Dixie Brands, Inc.
At Dixie, we believe that cannabis is powerful, that quality is important, and that accurate dosing is everything. Which is why we've been leading the industry through research, education, and advocacy. And we've established ourselves as the trusted source for innovative, safe, effective and delicious cannabis products along the way.
Located in Denver, Colorado, Dixie Brands, Inc.,(Dixie) through its affiliates across the country, has been formulating and producing award-winning THC and CBD-infused products since 2009. What began as a single flagship product has now expanded to over 30 different products across over 100 SKUs, representing the industry's finest edibles, tinctures, topicals, and connoisseur grade extractions.
We handcraft every product with pure, CO2-extracted THC, a process we're proud of. We go far above and beyond the mandated batch testing for every product we sell. When it comes to cannabis, consistency, and accuracy are highly important. At Dixie, we're a lot more than the producers of THC-infused products, we are the future of cannabis.
Job Description
Dixie Brands is looking for a graphic designer to join our growing marketing team. We believe design is not only a source of competitive advantage but also the source of true brand love. To that end, we're looking for someone with a genuine passion for eye-catching, compelling, and distinctive design, as well as the experience in applying it across multiple mediums including packaging, in-store collateral, sales tools, and digital/social content. Reporting to the Creative Director, this is a wonderful opportunity for an inherently creative designer to take the next step in their career with a role offering a full-spectrum of opportunities in an incredibly dynamic and evolving industry. We're looking for someone with the ability (and burning desire) to make a difference and drive our brand identity across all touchpoints to bring that vision to life! Does that sound like you? If so, we definitely want to talk!
Responsibilities
– Implement and expand the brand's visual identity consistently across all marketing communications
– Design marketing & sales collateral for all state markets for both traditional and digital media, including: print, brochures, catalogs, signage, website, email, and social media
– Execute day-to-day, monthly, and seasonal design requests
– Curate digital assets and maintain server file organization
– Photo retouching and digital mock-ups of packaging for use in collateral
– Update and prepare final packaging files for print and production
– Assist in in creation of new marketing initiatives
– Learn all about our business and use insights to shape the way we communicate via design strategy
Qualifications
– 5+ years experience in commercial design, preferably with a marketing or creative agency
– Strong working knowledge of Adobe Creative Cloud (primarily Photoshop, Illustrator, InDesign…)
– Enthusiasm in design, typography, layout, and color theory
– Excellent knowledge of print & digital design
– Solid photoshop & photo retouching skills
– Keen eye for detail and technical design skills
– Working knowledge of proofing and pre-press
– Ability to multi-task with deadline driven oriented mindset
– Flexible and quick to respond to changes in business priorities
– Ability to absorb and apply constructive criticism
– Proactive and solutions-oriented with a positive attitude to challenges
– Bachelors Degree in Fine Arts, Graphic Design, or related field preferred
Additional
– Lifestyle or product photography skills a plus
– Video creation a plus (After Effects, Premier Pro, or other)
– Industry knowledge a plus
We encourage every person at Dixie Brands, Inc. to lead a healthy and balanced life. Our comprehensive benefits include medical, dental, vision, paid holidays and paid time off.
We provide equal employment opportunities (EEO) to all employees and applicants for employment without regard to race, color, religion, sex, national origin, age, disability or genetics.
How To Apply
To Apply
Please send your resume and portfolio toclick apply. Portfolios must be submitted to be considered for this position.