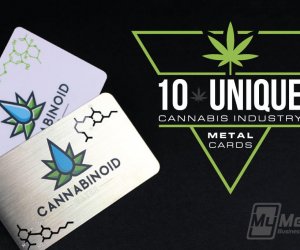 We're looking for a Graphic Designer to join our in-house creative team. You'll be working with our Creative Director, Photographer, and Copywriter. Being a small, in-house department means we're all required to move quickly and wear a few different hats.
Are you a voice for good design? Good design is vital to the success of our company. Your work will be greatly appreciated internally and seen by hundreds of thousands of customers.
Are you passionate about personal and professional growth? A strong desire for self-improvement and adding value is key.
Would your friends describe you as helpful? Kind? We're a small business with 15 employees, so personality matters. We want team players who like coming in and working together to move this company forward.
Job Responsibilities
Creating email marketing campaigns (weekly and automation) Creating digital assets for our website, blog, and instagram (promotional, infographics, etc) Limited amount of print design Collaborating with other creative team members on all of these projects. Bring new ideas! We're a small company and you have the opportunity to get your ideas implemented Keep learning and adding value This is a full time position and reliable transportation is needed
Skills & Experience Required
Strong working knowledge of Illustrator & Photoshop (Illustrator based workflow) Email marketing and design – we use Klaviyo Understanding of Pixel Perfect design implementation Basic HTML and CSS Ability to effectively communicate. Will the customer understand your design? Efficient time management skills Excellent communication skills over the phone, email/text, and in-person Proficient with Gmail, Google Docs, Slack, and Dropbox Good file management habits Previous experience in e-commerce, retail, hospitality, or restaurant a plus Ability to handle constructive criticism Cannabis industry knowledge a plus, but not required
Projects you'll be working on in your first 90 days
Collaborating with marketing and photography to create email campaigns promoting new products & holiday sales Auditing and updating email flows for pre-purchase and post-purchase Redesigning on-site popups for promotion & email collection (we use JustUno)
Compensation
$17 – 20 / hour based on experience
Health, Dental, and Vision insurance
Paid holidays including your birthday
Paid sick days
Paid vacation days
About Us
Our company was founded in 2004 by two best friends with a passion for cannabis and enthusiasm for small business. Together they built this company into an industry leader. We are one of the largest online smoke shops in the US and we also manufacture products that are sold in thousands of stores worldwide, including local shops like Smoke ATX, Mr. Nice Guy's and MaryJae's Smoke Culture. We have a fun & casual work environment and are oriented toward growth and industry domination.
How To Apply
If this sounds like the right place for you, there are two steps to apply. If you don't do both, you won't be considered.
Step 1) Submit your application here or at
Step 2) Go to to tell us about yourself (be sure to click all the way to the final Submit button, after contact info)