Full Time
Anywhere
Applications have closed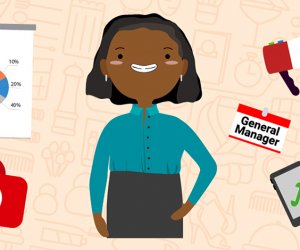 Company OverviewHerbology is an inviting family of hometown cannabis dispensaries where passionate Herbologists connect customers to the most trusted and effective cannabis products for their lifestyle. We offer a curated selection of high-quality products, personalized service, and a warm, welcoming vibe that invites people to stay longer and return often. In addition to selling trusted products, we host a wide range of wellness and educational events to help our customers live a safe, healthy lifestyle. We're always looking for new talent to join our team and to move our growing industry forward.Role Overview We are looking for a highly organized and detail-oriented Dispensary Manager to oversee retail operations in our Lebanon, PA dispensary. The Dispensary Manager will be responsible for managing professional dispensary personnel, inventory purchasing and tracking, supervising compliance, security and safety, reaching sales goals and bonus targets, and the general day-to-day matters for their assigned store. You will communicate effectively with all levels of the organization to implement and maintain store goals, protocols, policies and procedures in accordance with company standards, as well as communicate broader company objectives and standards. Responsibilities Supervising all operations of the dispensary location in compliance with PA rules and regulations.Oversee the purchasing, pricing, and sale of inventory on a daily, weekly, monthly and annual basis. Communicate with and direct employees to assist with information gathering for all inventory regarding special patient orders, employee patient samples, weekly deals, and menus (online and in-store). Adhere to and promote a culture of compliance as it pertains to state and company regulations. Assist and support staff training in accordance with company and state requirements.Regularly communicate with and update higher levels of management. Regularly communicate with the marketing department to manage community engagement, store promotions and events, and customer communication across a wide range of platforms. Manage and communicate staffing needs for their locationPerform other duties as assigned by their District ManagerRequirements Familiarity with PA Cannabis Program rules and regulations regarding dispensary management. Ability to acquire a state credential by passing required background check and any other requirement listed. Must be at least 21 years of age. Proven organizational skills. Ability to effectively communicate with all levels of the organization. Leadership and interpersonal skills. Efficacy with technology and point of sale systems. Working knowledge of inventory and sales reports. 4+ of years' experience in a retail management position.  NOTE: This job description is not intended to be all-inclusive. Employees may perform other related duties as negotiated to meet the ongoing needs of the organization.
At Herbology, we are committed to improving the quality of our patients' lives and restoring well-being. Our medical cannabis dispensaries are setting a new standard of excellence, emphasizing health and wellness in our clean and modern facilities. Our staff is well trained and attentive, striving to serve patients with great respect and compassion.Besides dispensing medicine, we also provide a wide range of holistic services designed to help patients maintain a healthy lifestyle, reduce stress and manage pain, such as yoga and therapeutic massage.
Herbology provides equal employment opportunities to all employees and applicants for employment without regard to race, color, religion, sex, national origin, age disability or genetics.