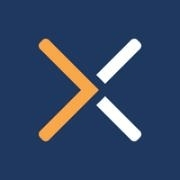 Born digital, Axos Bank TM has reinvented the banking model and grown to nearly $11.8 billion in assets since our founding in 2000. With a broad and ever-growing range of financial products, Axos Bank is rated among the top 5 digital banks in the country! Axos Financial is our holding company and publicly traded on the New York Stock Exchange under the symbol "AX (NYSE: AX).
We bring together human insight and digital expertise to anticipate the needs of our customers. Our team members are innovative, technologically sophisticated, and motivated to achieve.
Learn more about working here!
The FVP, IT Operations will be responsible for providing the leadership and hands-on support for company-wide production operation initiatives. This position emphasizes understanding of critical production and support operations, as well as anticipating the future direction of the Information Technology industry and relating those changes to current IT Operations.
Additional Responsibilities Include
Oversee 24×7 production support teams for Axos Bank and affiliates, user technical support, and production job schedules Assist in the management of policy development and technology planning Evaluate user needs and system functionality to confirm that systems meet the needs of individuals and projects Ensure smooth operations of all IT systems and data security Understand and track applicable regulatory and reporting requirements Conduct periodic audits (based on policies and procedures) to ensure compliance with regulatory and enterprise security requirements Assist in preparing the IT organization's disaster recovery and business continuity plans, policies, and procedures Administer and manage all system databases to improve system efficiency Work with senior management to enhance monitoring of critical applications and develop operational run books Identify issues, trends, and opportunities to improve efficiency, cost effectiveness, and/or quality; develop recommendations and implement solutions to identified issues and opportunities Establish a stable performance environment by monitoring and analyzing problems. Ensure problems are identified and solved as rapidly and efficiently as possible Provide and manage utilization and capacity monitoring of all networks, data storage, servers, and phones for management reporting and planning Perform any other duties as required or assigned
Key Skill Sets Or Knowledge Requirements
Familiarity with various monitoring solutions like Solarwinds, Dynatrace, and DefenseStorm Knowledgeable with a variety of infrastructure technologies: Windows, VMware, Nutanix, Cisco, Palo Alto, etc. Detail-oriented, with excellent verbal and written communication skills Strong critical thinker with problem solving aptitude Strong organizational skills with the ability to juggle multiple tasks at once Proactive mindset Ability to support 24×7 operations
Desired Career Experience & Education Requirements
5+ years' experience working in an IT Operations production support role in an enterprise environment 5+ year's management experience Internal and external customer-facing production support Bachelor's Degree in Information Technology or related field, or relevant IT Operations experience
Preferred
Previous production support leadership
Apply directly for consideration as we are not using any outside agencies for any of our openings
Pre-Employment Drug Test
All offers are contingent upon the candidate successfully passing a credit check, criminal background check, and pre-employment drug screening, which includes screening for marijuana. Axos Bank is a federally regulated banking institution. At the federal level, marijuana is an illegal schedule 1 drug; therefore, we will not employ any person who tests positive for marijuana, regardless of state legalization.
Equal Employment Opportunity
Axos Bank is an E qual O pportunity employer. We are committed to providing equal employment opportunities to all employees and applicants without regard to race, religious creed, color, sex (including pregnancy, breast feeding and related medical conditions), gender, gender identity, gender expression, sexual orientation, national origin, ancestry, citizenship status, military and veteran status, marital status, age, protected medical condition, genetic information, physical disability, mental disability, or any other protected status in accordance with all applicable federal, state and local laws.
Job Functions And Work Environment
While performing the duties of this position, the employee is required to sit for extended periods of time. Manual dexterity and coordination are required while operating standard office equipment such as computer keyboard and mouse, calculator, telephone, copiers, etc.
The work environment characteristics described here are representative of those an employee may encounter while performing the essential functions of this position. Reasonable accommodations may be made to enable individuals with disabilities to perform the essential functions of this position.