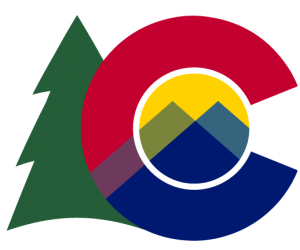 Department Information
The Colorado Department of Revenue (CDOR) employs approximately 1,600 hard-working and dedicated employees throughout Colorado. We can be seen performing functions as varied as auditing and collecting taxes, issuing driver licenses and motor vehicle titles, marketing lottery products, enforcing liquor laws, and regulating gaming, horse racing, marijuana, and the auto industry and assisting the citizens of our state.
VISION
To empower businesses and individuals through quality customer service, innovation and collaboration.
MISSION
To become a trusted partner to every Coloradan to help them navigate the complexities of government so they can thrive.
The Department of Revenue offers 10 paid holidays per year, paid vacation and sick leave, discounted RTD Eco-Pass, BenefitHub program (discounted merchandise, food and travel, etc), CafeWell, employee wellness program and a great benefit package.
Description of Job
Our mission is to promote public safety and reduce public harm by regulating the Colorado commercial marijuana industry through the consistent administration of laws and regulations and strategic integration of process management, functional expertise, and innovative problem-solving.
This position is within the Investment & Transactions (Investment Oversight) Unit of the Marijuana Enforcement Division of the Colorado Department of Revenue. The purpose of this unit is to determine suitability and grant approval to publicly-traded companies and other institutional investors to invest in and transact with Colorado-based marijuana businesses, and to ensure their compliance with an evolving regulatory framework, including House Bill 19-1090. The team will establish and enforce the standards by which publicly-traded, institutional investors, and other funds will transact and manage investments in marijuana businesses in the state of Colorado. The team will investigate activities of marijuana investors to enforce laws and regulations, to ensure legality of transactions, and to evaluate operational and financial solvency. The team must balance licensee interests with investor protection concerns by determining qualifications of licensees and efficiently processing applications for marijuana investors.
Purpose Of This Position
This position will evaluate, monitor, and report on complex public, private, and hybrid investment structures, transactions, and fundraising to ensure compliance with and suitability within the regulatory framework in the State of Colorado.
Specific Duties Are As Follows
REVIEWING COMPLEX FINANCIAL TRANSACTIONS AND DOCUMENTATION
This position creates findings and investigative reports for applications of suitability, changes of ownership as a result of M&A and other activity, and disclosure requirements related to fundraising, all within the regulatory framework of HB 19-1090. In conjunction with the review and preparation of reports of findings, this position uses judgment, experience and resourcefulness in investigating activities and structures of institutions to ensure legality of transactions and operations, and tailoring existing processes and guidelines to particular circumstances. Self-motivated and ability to work independently while coordinating and communicating with other team members of the unit.
BUSINESS RISK ASSESSMENTS
Contributes to the development and implementation of a variety of risk assessments, including financial analyses, for purposes of determining a licensee's business's risk assessment and appropriate intervention strategies. Monitors, identifies, and reports on patterns of compliance issues/trends within the cannabis industry, including M&A activity, fundraising, and capital markets. This position's risk assessment will inform the prioritization of investigative resources, the development of educational resources, and evaluation of internal and external training needs.
TECHNICAL EXPERTISE & FACILITATE A PROBLEM-SOLVING APPROACH
Serves as a subject matter expert for internal and external inquiries regarding permitted and prohibited transactions, structures, and investors pursuant to relevant regulatory frameworks, specifically including HB19-1090. Supports the unit Manager(s) with inquiries regarding the status and scope of investigations and will lead and guide the Unit in the efficient and professional resolution of issues related to financial investigations.
PUBLICLY TRADED COMPANIES (PTC) SUITABILITY DETERMINATIONS
Reviews financial statements, entity structure documentation such as operating agreements, and relevant loan and financing documentation to confirm institutional eligibility and viability for investment in marijuana businesses in Colorado. Directs and participates in formal and informal meetings with senior management, counsels outside accountants and consultants to gather information and discuss findings in an effort to resolve issues concerning the overall financial integrity of a PTC application.
OUTREACH and TRAINING INITIATIVES
Assists with internal trainings and presentations relevant to the Division's mission and functions of the work unit, and participates in assigned education and outreach initiatives and related engagements with the marijuana industry, other state and local agencies, and the public. Responds to inquiries from internal and external stakeholders concerning licensing requirements and statutory and rule changes.
TRAINING and DEVELOPMENT
Assists in the development of performance plans and provides input to performance appraisals of staff. Constructs and implements training and other professional development activities for new and existing teammates to increase their professional skill/acumen
Minimum Qualifications, Substitutions, Conditions Of Employment & Appeal Rights
All State of Colorado classified employees are required to be rated on the core competencies of Communication, Interpersonal Skills, Customer Service, Accountability and Job Knowledge. In addition to those core competencies all DOR employees are also required to posses and demonstrate the ability to follow written and oral instructions, the ability to multi-task, the ability to work with confidential information, the ability to work in high-stress environments, the ability to engage in continuous process improvements and the demonstrated ability to assist customers in an effective, efficient, and elegant manner.
Minimum Qualifications
Graduation from an accredited college or university with a bachelor's degree in accounting, finance, business administration, economics, or statistics.
AND
Three (3) years professional experience in performing financial due diligence and/or financial reporting. The experience must clearly demonstrate performing financial investigative or due diligence research and documentation.
SUBSTITUTION
College or university course work in Business (or a similar discipline/field of study) may substitute for the experience on a year-for-year basis.
PREFERRED QUALIFICATIONS And COMPETENCIES
The following preferred experience(s), competencies and abilities are highly desirable for this position and will be considered in selecting the successful candidate:
Previous investigative and report-writing experience. Ability to analyze complex business and financial records. Understanding of U.S. federal securities and corporate laws. Familiarity with reporting requirements for U.S. and Canadian publicly traded corporations. Experience with corporate governance, disclosure, and listing requirements for domestic and international exchanges and over-the-counter trading markets. Able to read and understand GAAP-compliant financial statements of publicly traded corporations. Competent in understanding complex corporate organizational structures and publicly traded corporation merger and acquisition activities. General understanding of capital markets matters and participants, including transfer agents and capital stock depositories, broker-dealers, and beneficial owners of securities.
CONDITIONS OF EMPLOYMENT
Must possess and maintain a valid Colorado driver's license or Colorado issued ID (at the time of application) Must be able to pass a background check Random drug tests may be required of all positions due to the nature of the industry Candidate may be required to pass a Pre-Employment Drug Screen
Note
Applicants applying for this opening will be subject to a Colorado Department of Revenue Background Check. In performing this investigation, there are certain offenses which as a rule will typically disqualify an applicant for any hiring consideration. These include having been convicted of and/or receiving a deferred judgment for a felony; deferred prosecution; or pleas of nolo contendre in the State of Colorado and other States with similar offenses. Due to the nature of the business, and more importantly this job assignment, the list of offenses includes, but is not limited to, the following: theft, fraud, unlawful possession of controlled or dangerous substances, assaultive offenses, and/or offenses involving use of a firearm or dangerous weapon.
Successful completion of a background investigation is required. Should an applicant's background reveal criminal charges, it shall be the responsibility of the applicant to provide the Department with written/official disposition of any charges during the background investigation process.
Applicants that have been terminated with cause from past employment and/or have sustained allegations of rule, policy and procedure violations will receive additional scrutiny as part of the investigation.
Applicants with a direct or indirect interest in any medical or retail marijuana license or licensee or hold an occupational license are prohibited from employment with the Marijuana Enforcement Division.
A state licensing authority employee with regulatory oversight responsibilities for marijuana businesses licensed by the state licensing authority shall not work for, represent, or provide consulting services to or otherwise derive pecuniary gain from a marijuana business licensed by the state licensing authority or other business entity established for the primary purpose of providing services to the marijuana industry for a period of six (6) months following his or her last day of employment with the state licensing authority.
Applicants must be willing and able to travel in and out of state as required to perform investigations. Applicants must be willing to work nights, rotating shifts, weekends, and holidays; and must possess and maintain a Colorado driver's license. (Be sure to include your driver's license number on your application). Random drug testing may be required of all positions due to the nature of the industry.
Cdor Special Requirements
All employees must be current with their income tax filings and payments with the State of Colorado. This includes successfully passing a pre-employment evaluation of your tax records/accounts. Employees are in a position of public trust in the performance of their job duties and must operate in a manner that maintains the highest standards of honesty, integrity, and public confidence. All job finalists require successful completion of a background investigation and reference check prior to appointment. Background checks may include national criminal, financial, traffic, civil, education, and/or experience checks or any other checks related to the job assignment. Fingerprint background checks and pre-employment drug testing may also be required for some positions.
Appeal Rights
If you receive notice that you have been eliminated from consideration for the position, you may protest the action by filing an appeal with the State Personnel Board/State Personnel Director within 10 days from the date you receive notice of the elimination.
Also, if you wish to challenge the selection and comparative analysis process, you may file an appeal with the State Personnel Board/State Personnel Director within 10 days from the receipt of notice or knowledge of the action you are challenging.
Refer to Chapters 4 and 8 of the State Personnel Board Rules and Personnel Director's Administrative Procedures, 4 CCR 801, for more information about the appeals process. The State Personnel Board Rules and Personnel Director's Administrative Procedures are available at www.colorado.gov/spb.
A standard appeal form is available at: www.colorado.gov/spb. If you appeal, your appeal must be submitted in writing on the official appeal form, signed by you or your representative, and received at the following address within 10 days of your receipt of notice or knowledge of the action: Colorado State Personnel Board/State Personnel Director, Attn: Appeals Processing, 1525 Sherman Street, 4th Floor, Denver, CO 80203. Fax: 303-866-5038. Phone: 303-866-3300. The ten-day deadline and these appeal procedures also apply to all charges of discrimination.
Applicants are strongly encouraged to apply online. However, if NOT applying online, applications from Department of Revenue employees may be faxed to 303-866-3718.
EQUITY, DIVERSITY, and INCLUSION COMPLIANCE
The State of Colorado believes that equity, diversity, and inclusion drive our success, and we encourage candidates from all identities, backgrounds, and abilities to apply. The State of Colorado is an equal opportunity employer committed to building inclusive, innovative work environments with employees who reflect our communities and enthusiastically serve them. Therefore, in all aspects of the employment process, we provide employment Guidelines for EDI Compliance for Job Announcements in CO-Jobs Prepared by: Department of Personnel & Administration Division of Human Resources, Consulting Services Page 1 of 3 January 29, 2020 opportunities to all qualified applicants without regard to race, color, religion, sex, disability, age, sexual orientation, gender identity or expression, pregnancy, medical condition related to pregnancy, creed, ancestry, national origin, marital status, genetic information, or military status (with preference given to military veterans), or any other protected status in accordance with applicable law.
The Colorado Department of Revenue is committed to the full inclusion of all qualified individuals. As part of this commitment, our agency will assist individuals who have a disability with any reasonable accommodation requests related to employment, including completing the application process, interviewing, completing any pre-employment testing, participating in the employee selection process, and/or to perform essential job functions where the requested accommodation does not impose an undue hardship. If you have a disability and require reasonable accommodation to ensure you have a positive experience applying or interviewing for this position, please direct your inquiries to our ADAAA Coordinator, Jacqueline Brown-Tremble at [email protected]