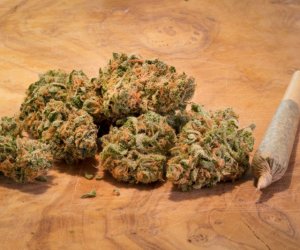 Recruiting Firm, Riderflex has been hired by our client to find their Finance Manager!
Company: CONFIDENTIAL
Industry: Cannabis
Title: Finance Manager
Location: Denver, CO
Reports to: CEO
Type: Full-time/W-2
Position Summary
The Finance Manager will analyze every day financial activities and subsequently provide advice and guidance to upper management on future financial plans. The goal is to enable the company's leaders to make sound business decisions and meet the company's objectives.
Primary Responsibilities Provide financial reports and interpret financial information to managerial staff while recommending further courses of action. Advise on investment activities and provide strategies that the company should take Maintain the financial health of the organization. Analyze costs, pricing, variable contributions, sales results and the company's actual performance compared to the business plans. Develop trends and projections for the firm's finances. Conduct reviews and evaluations for cost-reduction opportunities. Oversee operations of the finance department, set goals and objectives, and design a framework for these to be met. Manage the preparation of the company's budget. Work with CEO to ensure appropriate monitoring of company finances is maintained. Correspond with various other departments, discussing company plans and agreeing on future paths to be taken.
Other Duties
Please note this job description is not designated to cover or contain a comprehensive listing of activities, duties or responsibilities that are required of the employee for this job. Duties, responsibilities and activities may change at any time with or without notice.
Required Education/Experience Required Education/Experience BS/MA Degree in Finance, Accounting or Economics
Proven experience as a Finance Manager Extensive understanding of financial trends both within the company and general market patterns Proficient user of finance software Proficient in Microsoft Office Suite or similar software. Able to manage, guide and lead employees to ensure appropriate financial processes are being used A solid understanding of financial statistics and accounting principles Working knowledge of all statutory legislation and regulations Strong interpersonal, communication and presentation skills Excellent organizational skills and attention to detail
  Preferred Education/Experience
Cannabis industry experience
Benefits
Client offers a competitive, comprehensive benefit package.